Natasha Price
Paper Peony is owned and operated by Natasha Price. Natasha is a lifelong Anchorage resident with more than 20 years' experience in the floral industry.
Natasha works on a client-by-client basis. She is committed to top-notch floral design and is passionate about helping clients achieve their floral vision.
Using the freshest seasonal blooms available and sometimes incorporating Alaska elements such as wildflowers and greens, Natasha will bring a unique touch to your flowers.
Inquire about elopements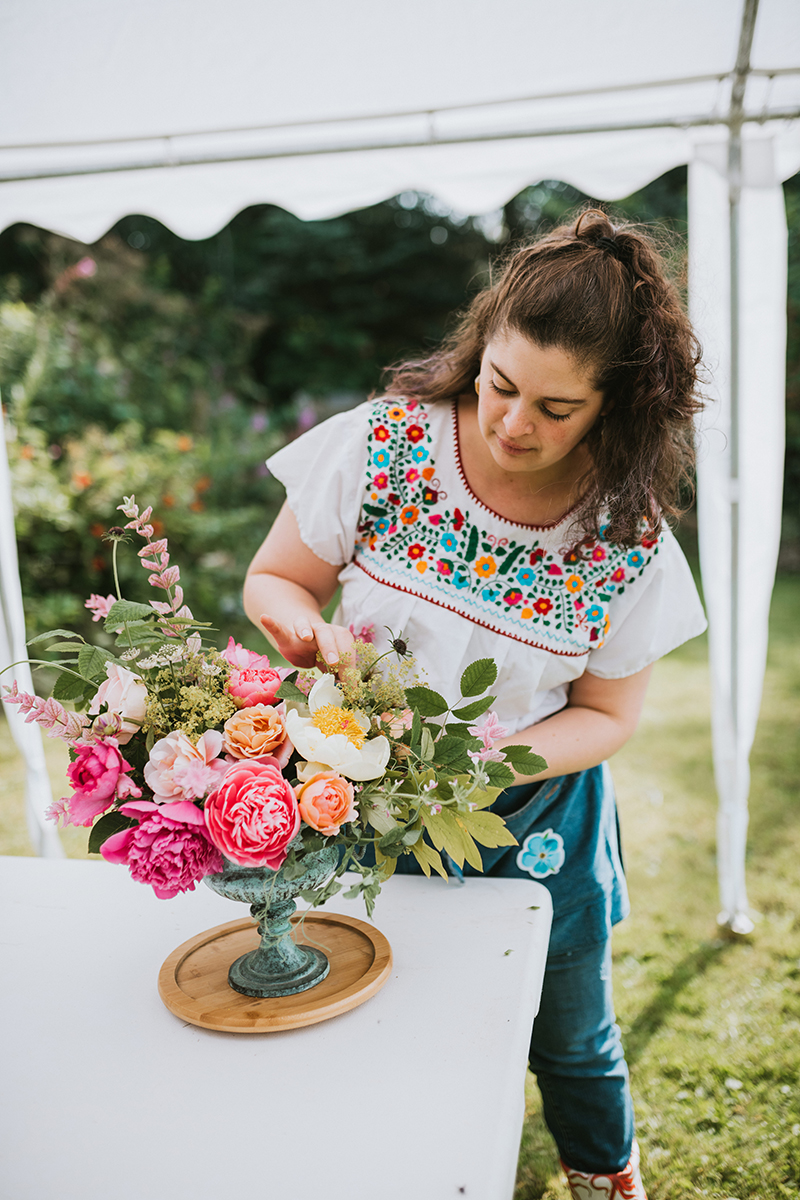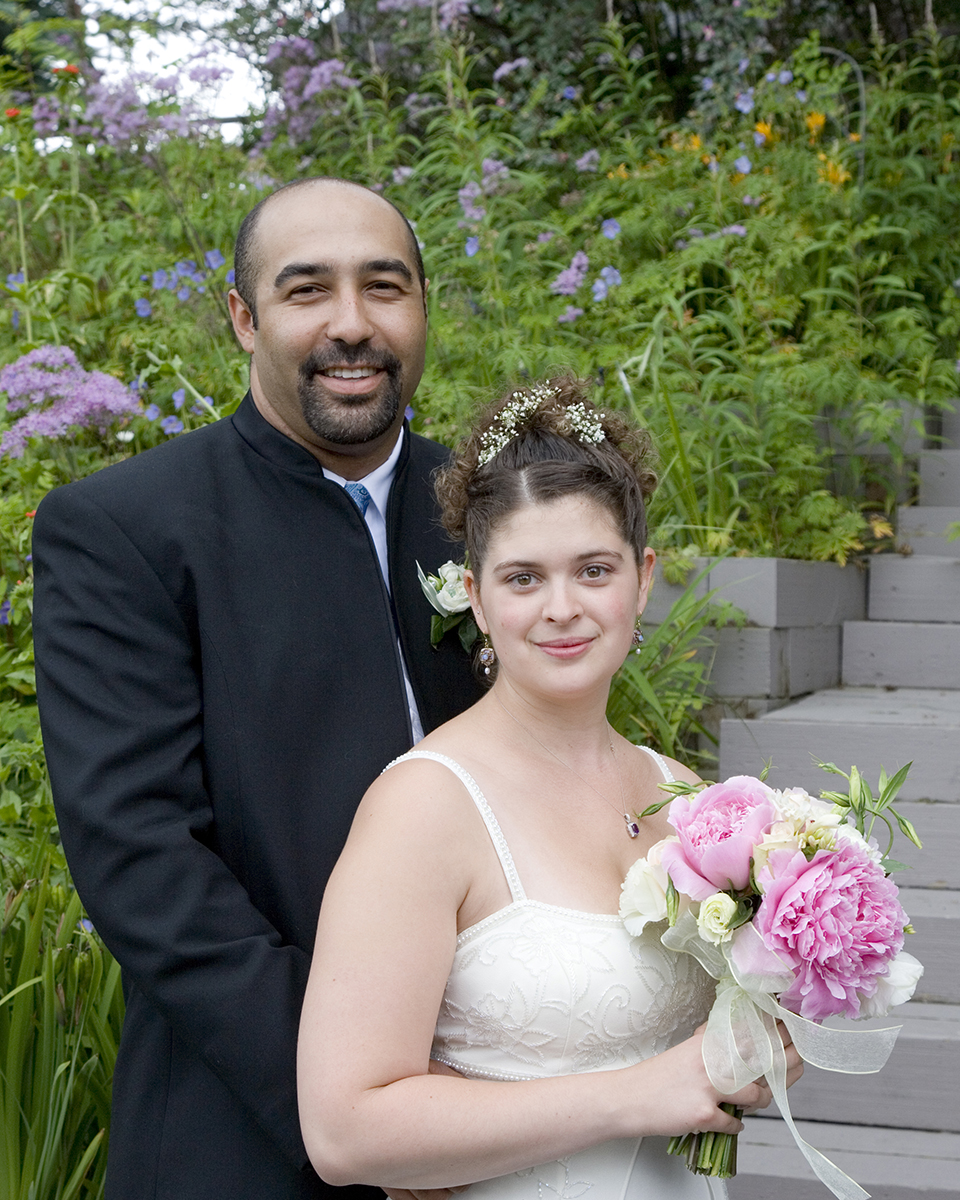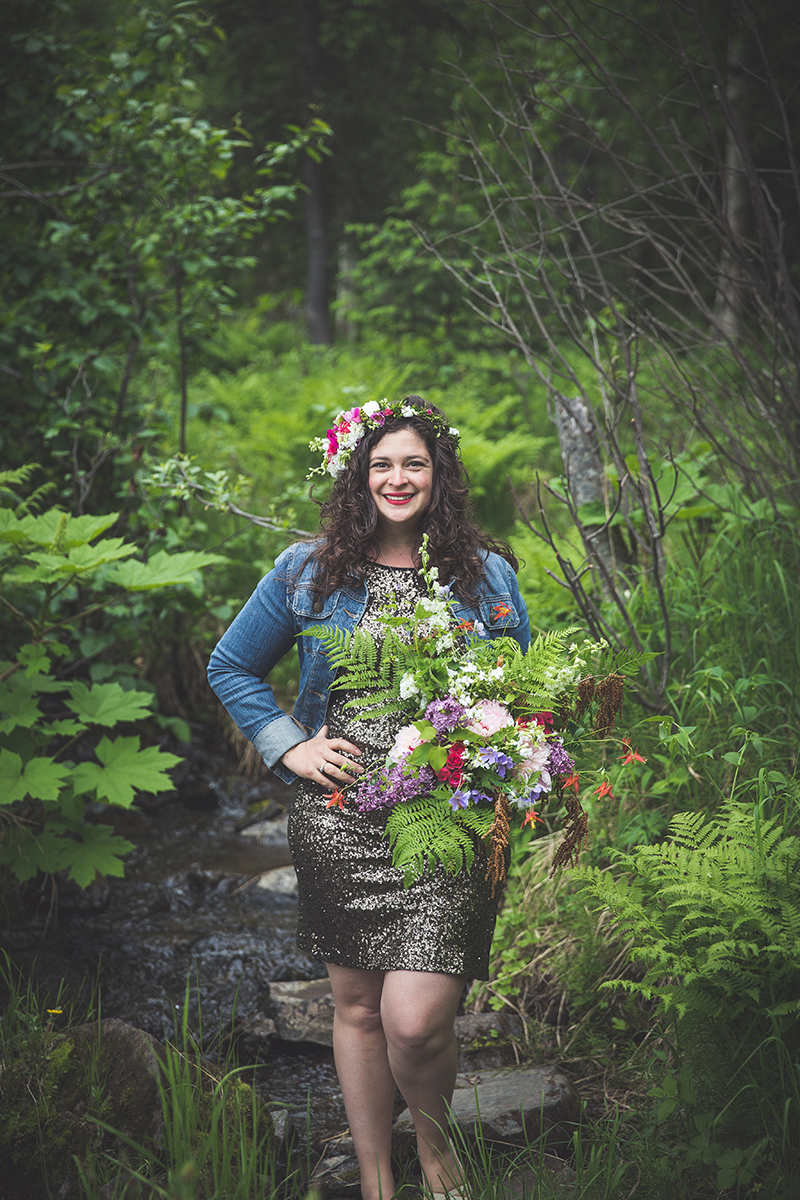 What's in a name?
Often people ask me why my business is called Paper Peony. Do I make paper flowers? Not as of yet, but Paper Peony dates back alllllllll the way to my high school days when I worked in a small flower shop scrubbing buckets and pulling stamens out of lilies.
I was a big letter writer and used to lament Anchorage's lack of stationery availability. I used to dream of owning a flower and stationery shop where people could buy fresh bouquets and then accompany them with a hand-written letter on beautiful paper.
What better name than Paper Peony?
Well, letter writing has gone to the wayside over the years but I still held on to the name.
Above was the first bridal bouquet I ever made - my own!
And here's a little more about me:
Hello! If you've gotten this far then you must really want to learn about me! Thanks! My name is Natasha and I was born and raised in Anchorage, Alaska. I grew up hiking, berry picking and mushroom foraging in the Alaska wild. Besides floristry I would say my favorite activity is foraging - whether it's for boletus mushrooms, lowbush cranberries or thrift store finds (yes, that's a bit like foraging).
My first job ever was at a grocery store flower department when I was 14. I now happen to live down the street from this same store and they still have a rocking floral section! I learned a lot about what it takes to be a florist while working in the grocery store.
In college I reconnected with a next door neighbor, Evan, who happened to work at a flower shop in town. She and I started working together and developed Paper Peony as a team. Evan moved away in 2015 and I have been maintaining the Alaska brand since, although Evan contributes to the Instagram account from her Bay Area home.
I work out of my home studio (a.k.a. a garage expertly outfitted for my needs by my husband). I do not have a brick-and-mortar shop, but some day I dream of owning a studio space with lots of light, space to work and a cooler (although I just got a full-sized fridge, so I'm on my way!)
In addition to floristry, I got my Bachelor of Arts degree in French, Spanish and journalism. I currently work for a small communications and marketing firm. For more than 10 years I did voice over work for the local classical radio station until the pandemic, but I hope to get back into the sound studio some day soon!
I'm also a mom.
Thanks for getting to know me!
-Natasha