I love me a colorful Alaska wedding! Jamie and Adrian got married at Arctic Valley with a mountainous backdrop, so they wanted their florals to pop against all the natural beauty.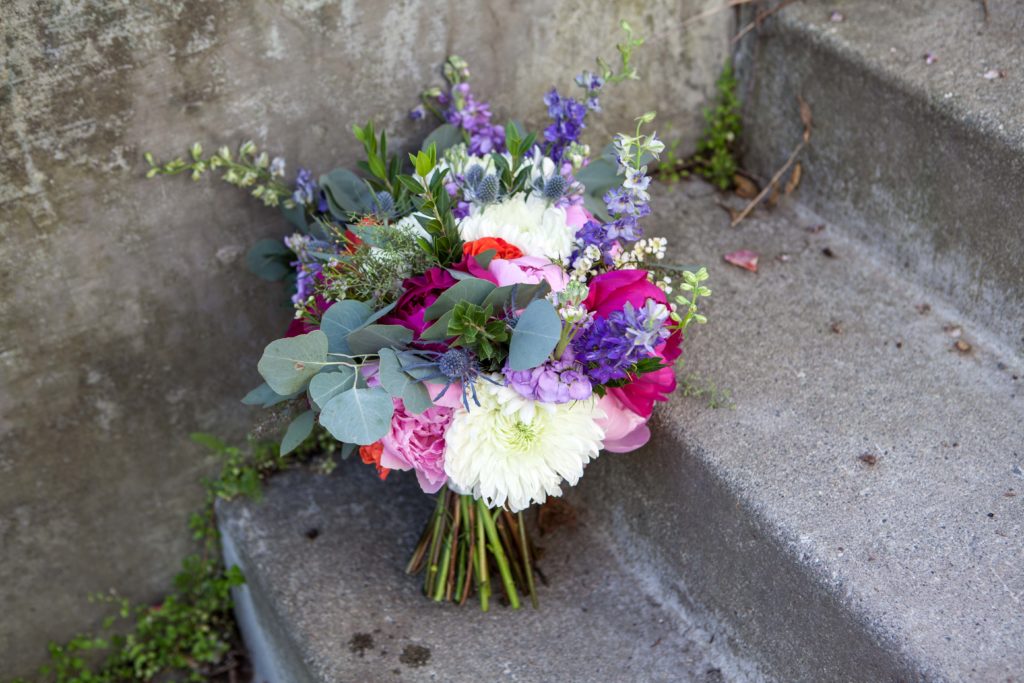 Kansas and Sarah Bernhardt peonies from Alaska Blooms Peony Farm were of the utmost importance. As were lacy purple larkspur. I just love this color scheme!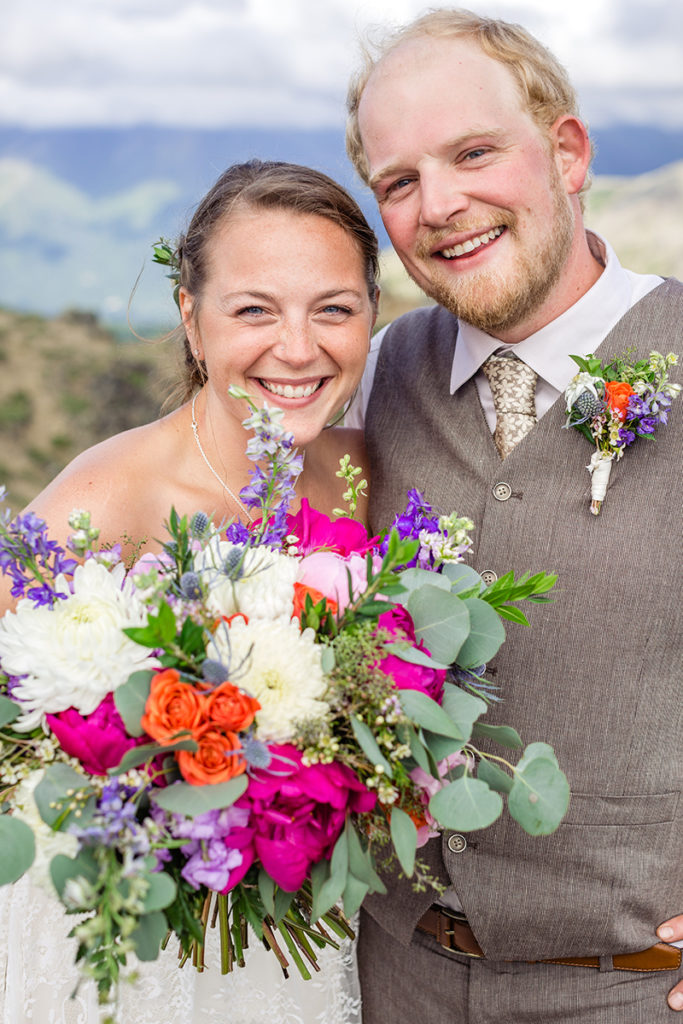 Pops of orange spray roses mingled with lavender stock and a variety of greenery for a truly wild Alaska bouquet.