I love when a client suggests a project I've not done before. When Rachelle asked for a full-sized eucalyptus crown with one to match her baby flower girl, I was super stoked. Of all the hundreds of flower crowns I've made, I have never made a big ol' eucalyptus one.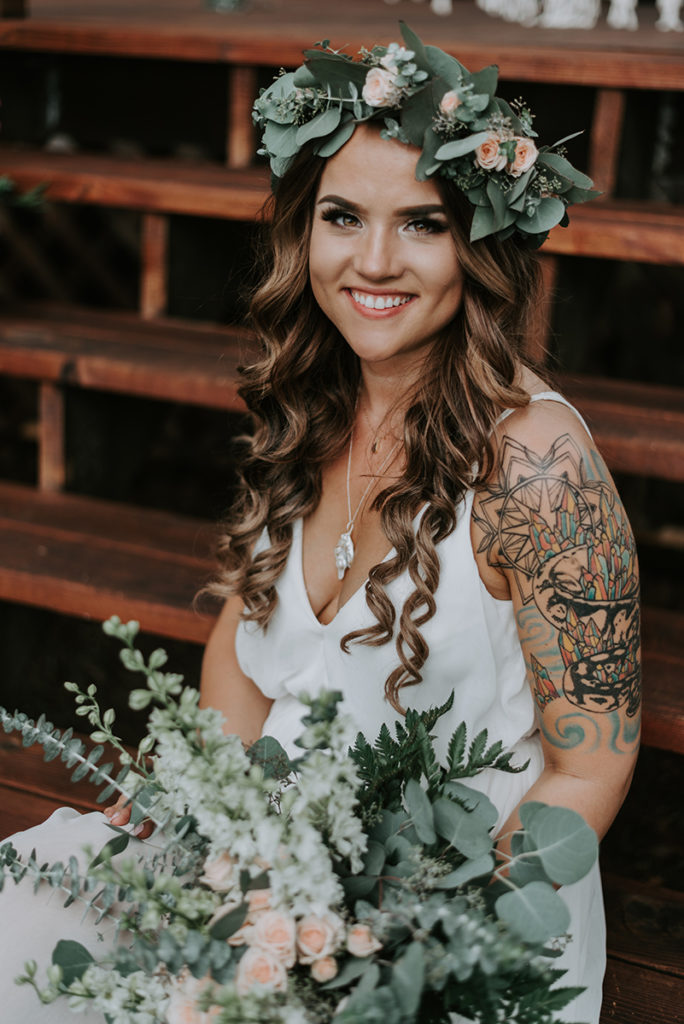 There are three types of eucalyptus in that crown plus the most delicate blush spray roses you ever did see! Rachelle also wanted a vertical-shaped bouquet, so larkspur was definitely in the cards with its tall lacy stalks.
Baby blue eucalyptus was also a perfect match for a long, tall bouquet.