I did several "natural" weddings last year, where the clients wanted neutral colors and lots of greenery so as not to overpower the breathtaking wilderness of Alaska where they were getting married.
Chelsea and Brett were looking for creams, whites, wild flowers and lots of desaturated greenery. I was happy to oblige.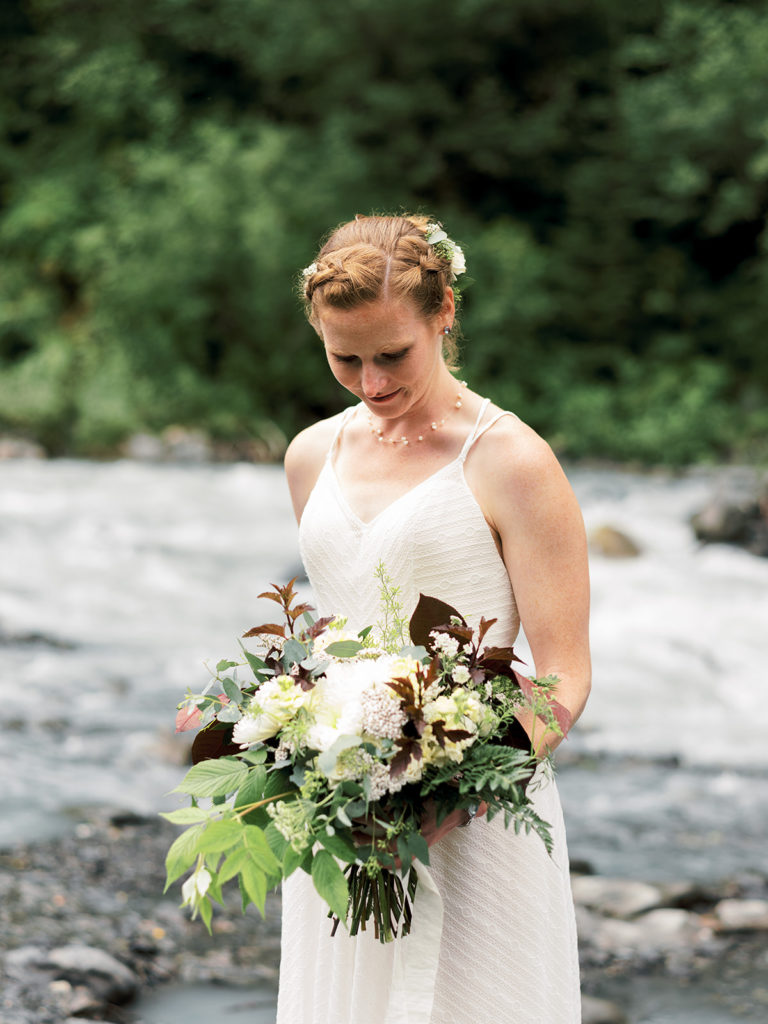 I especially remember foraging for this wedding. It was a crisp, sunny morning in August and I had found a particularly robust patch of wild yarrow near my home. I tromped through the knee-high grasses to pick the yarrow – a little bit here and there. And then I noticed this beautiful deep burgundy plant I had never seen before. I had already foraged some deep red chokecherry branches from my yard and this plant was a perfect match. So I snipped just a few branches and saved them for Chelsea's bouquet.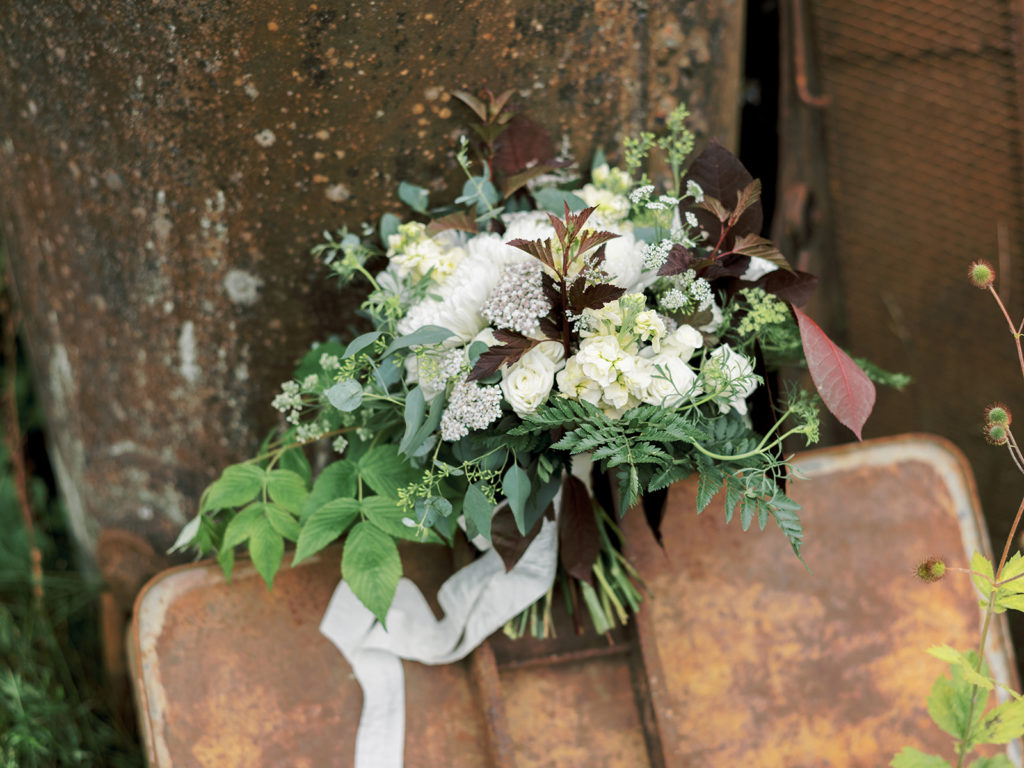 The couple had a very special guest at the wedding who needed to wear some flowers: