Every so often I'm hired by an events planner to create flowers for a couple whom I never meet. I don't know who these flowers were for, but boy were they fun to create!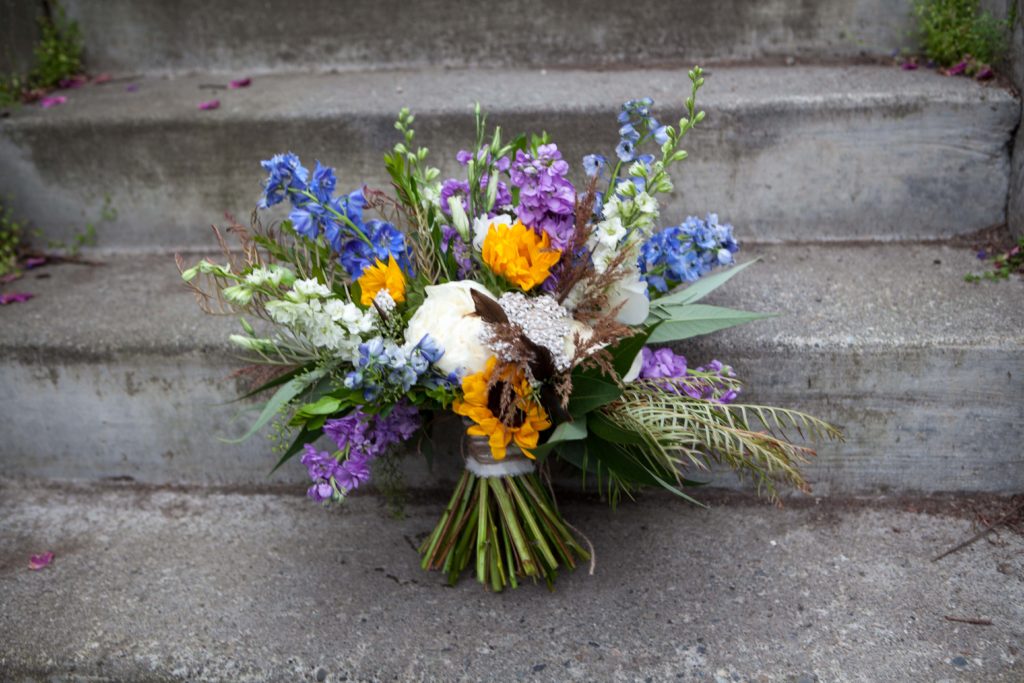 What a lovely combination of colors, height and texture! This bouquet had white peonies, sunflowers, lavender stock, blue delphinium, white larkspur, lisianthus, wild yarrow, wild tansy, wild grass, acacia, myrtle and the healthiest wild willow branches I'd seen all summer. There were also some pheasant feathers tucked in there.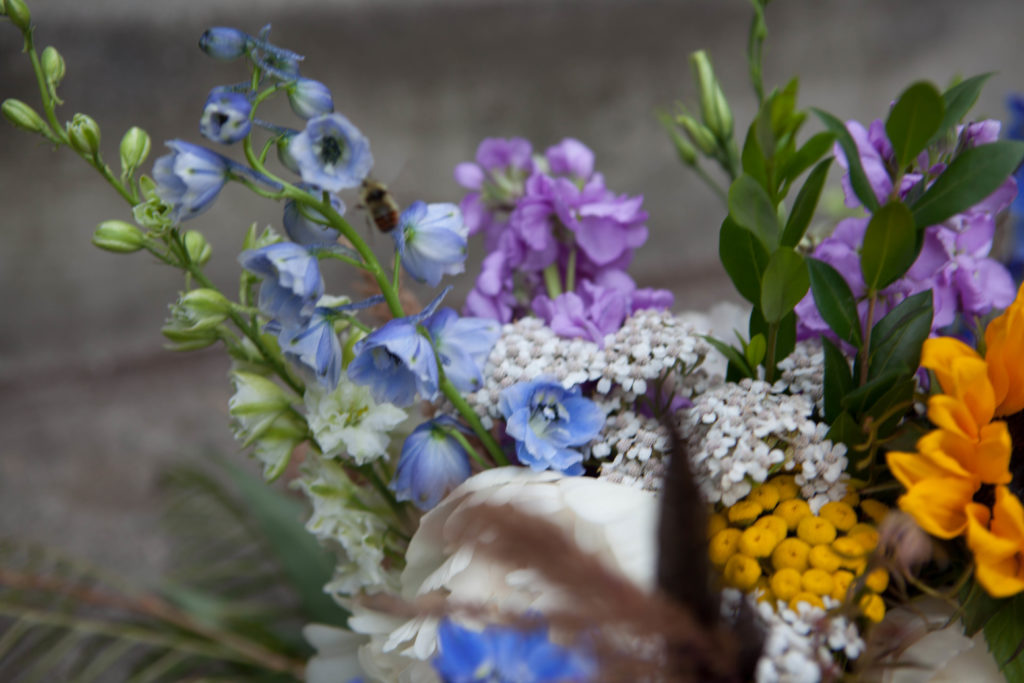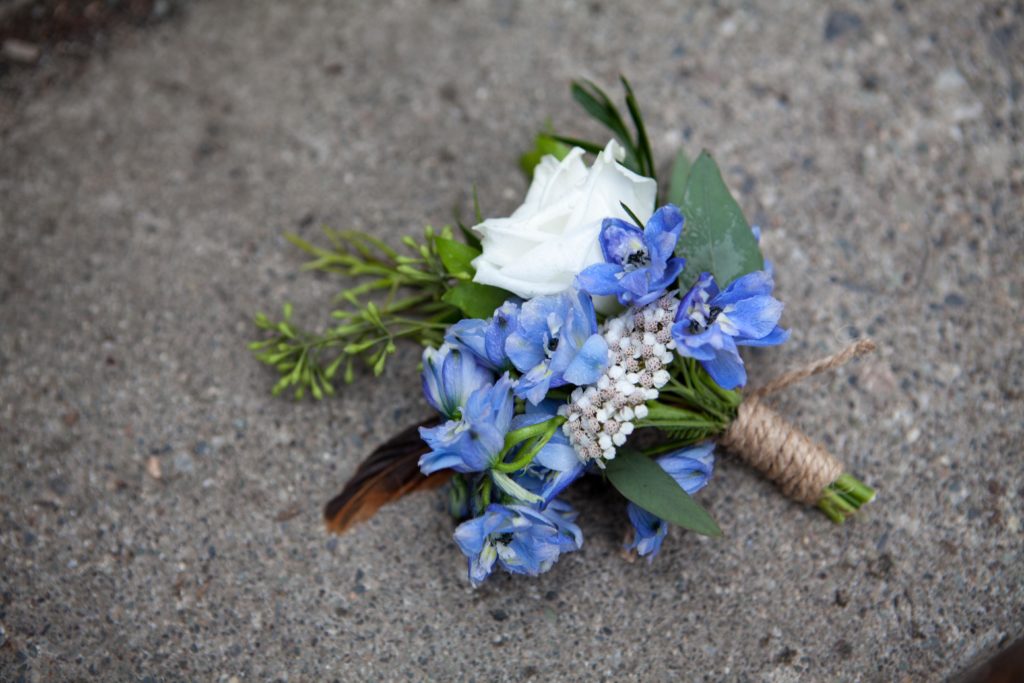 This might have been my favorite boutonnière of the summer. I don't usually incorporate delphinium into bouts and corsages, but this bunch was so robust I couldn't resist.