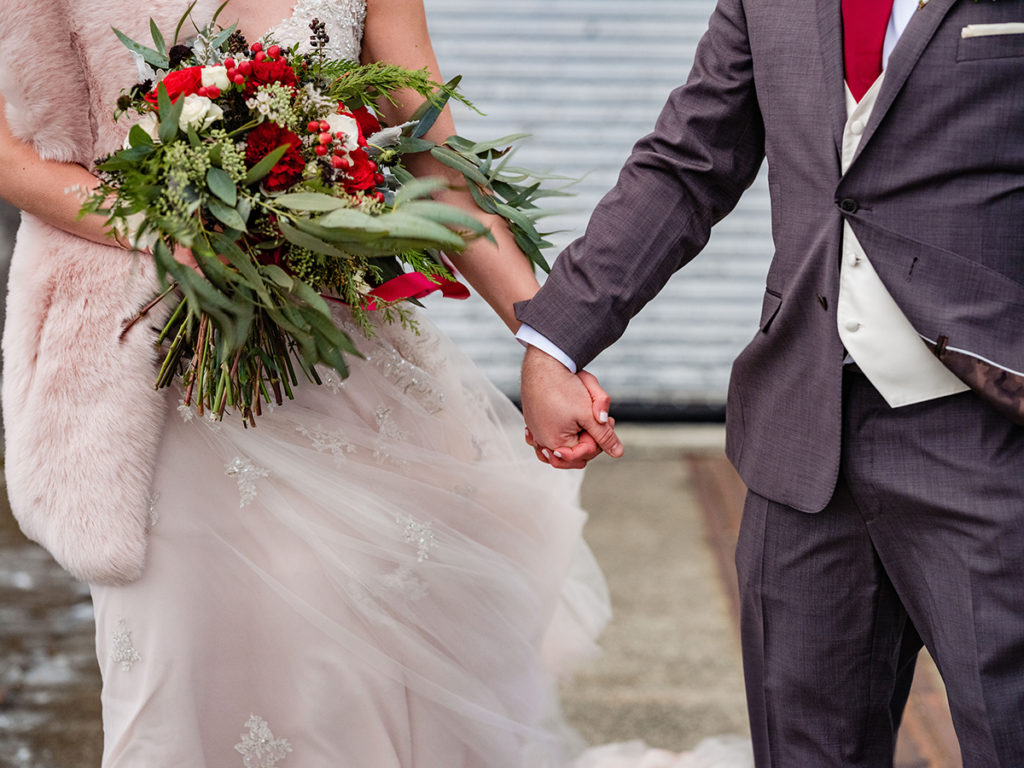 Every person in Anchorage will remember what happened Nov. 30, 2018 at 8:30 a.m. We experienced a 7.0 magnitude earthquake that damaged homes, schools, roads and haunted us for months with thousands of aftershocks.
But that didn't stop Todd and Karlyn from having a beautiful wedding the very next day!
Todd is an old friend of mine – we go back to second grade! He also bartended my wedding: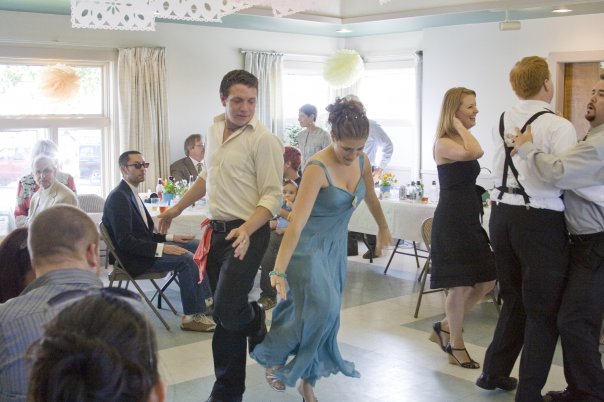 Todd and Karlyn got married at Kincaid Chalet in Anchorage. It's a beautiful spot with lots of windows and views of the mountains and water that surround the city.
If it wasn't for their wedding I don't think I would have made it through the day before. Creating florals gave me something to focus on, to take my mind off the aftershocks and horror of what our city experienced.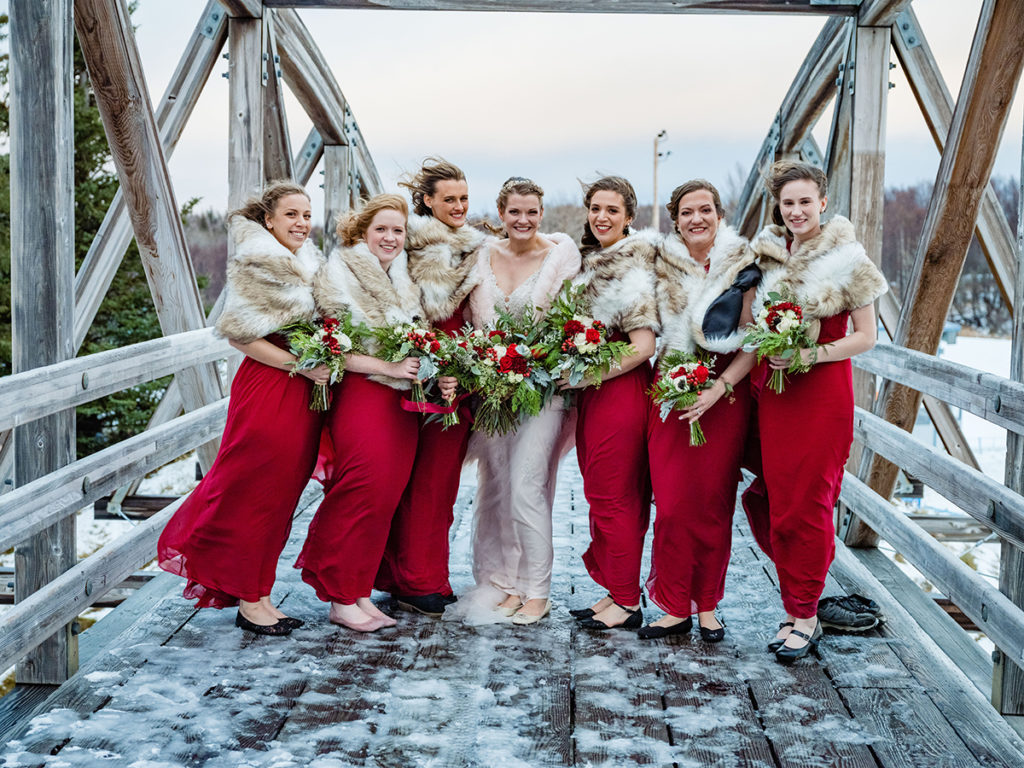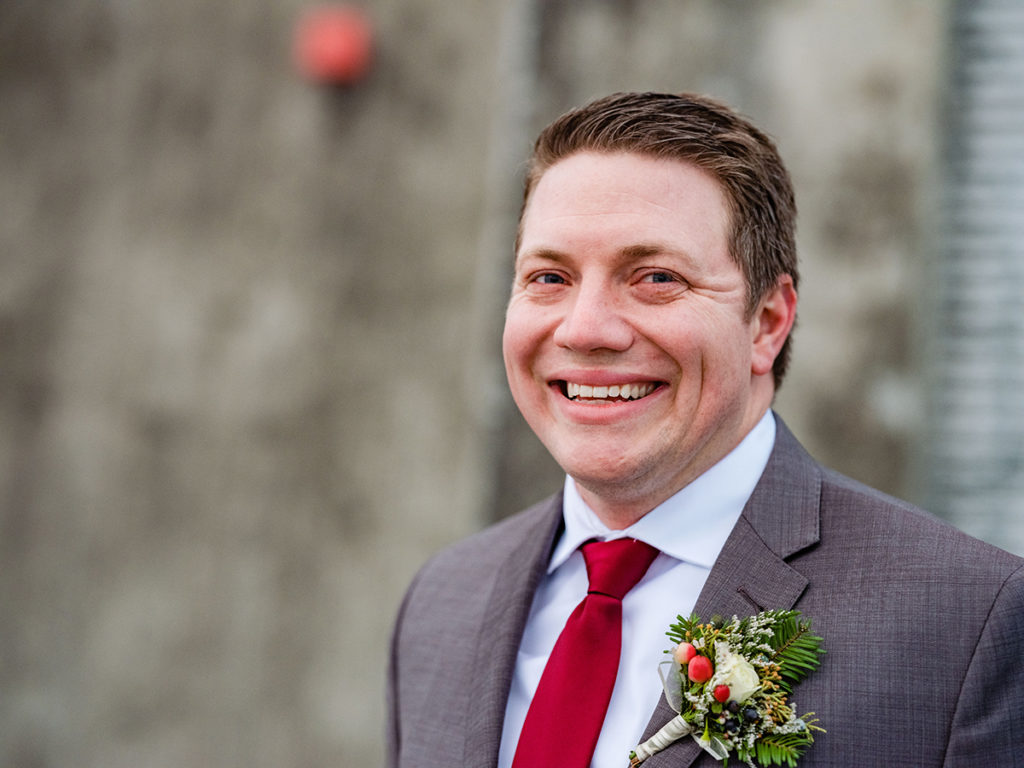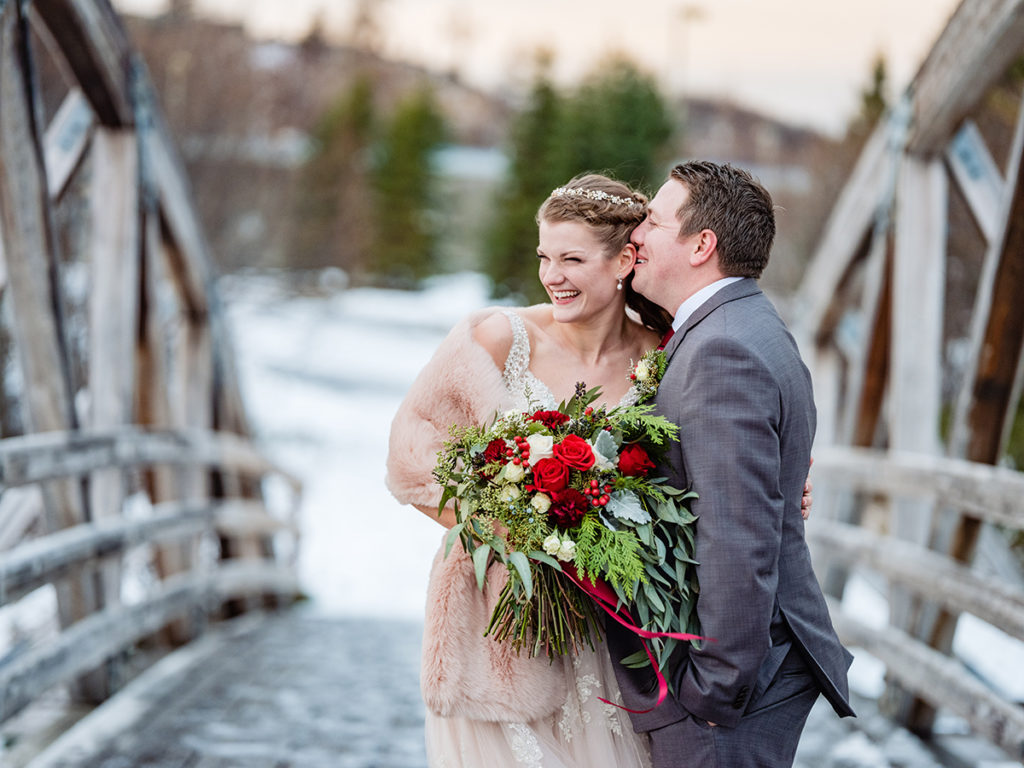 I love the color scheme they selected for their winter wedding flowers. Pops of crimson, burgundy and white against desaturated greens and evergreens. Lush without being overly Christmas-y.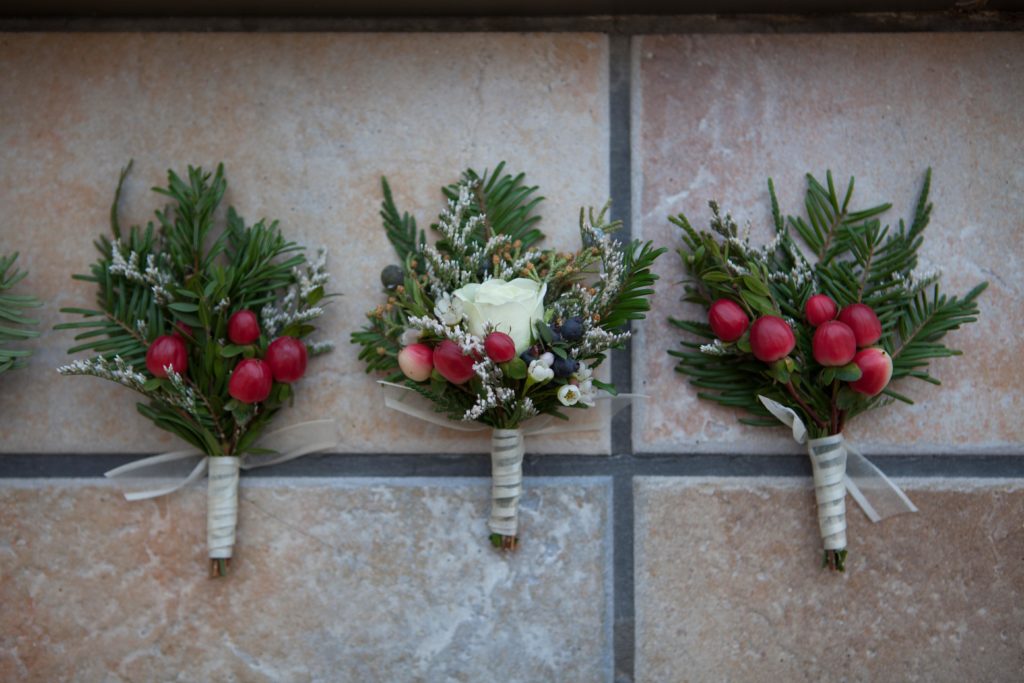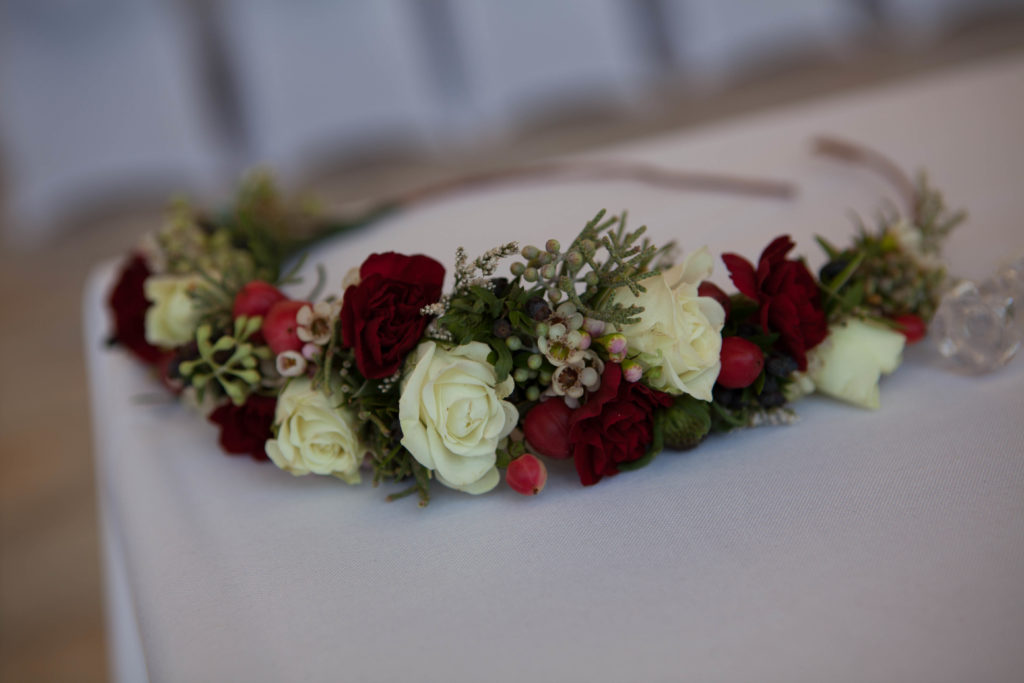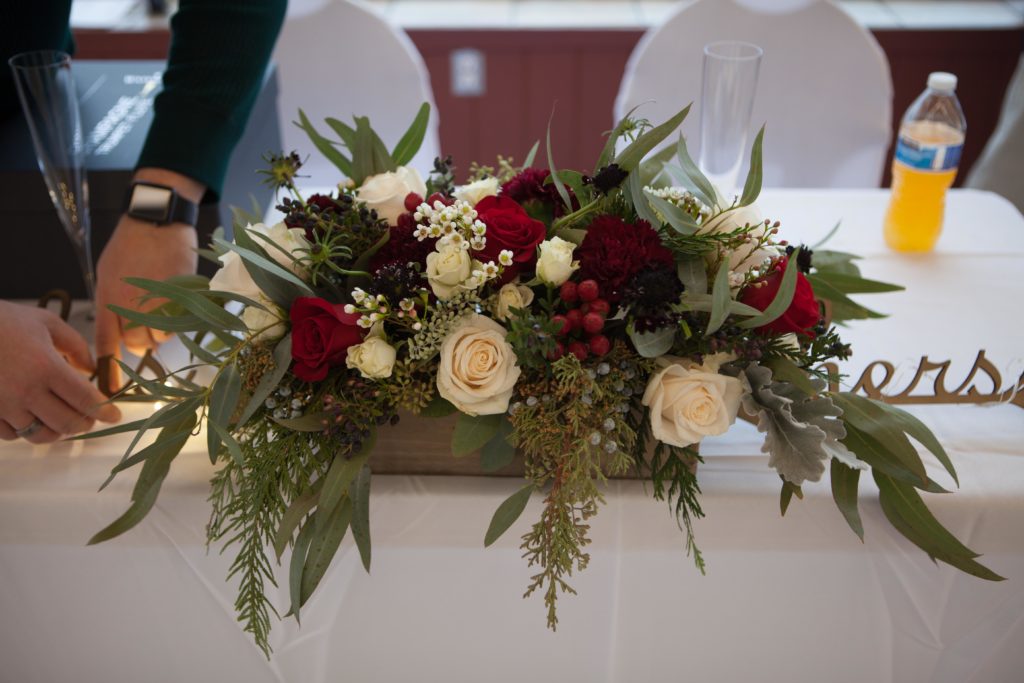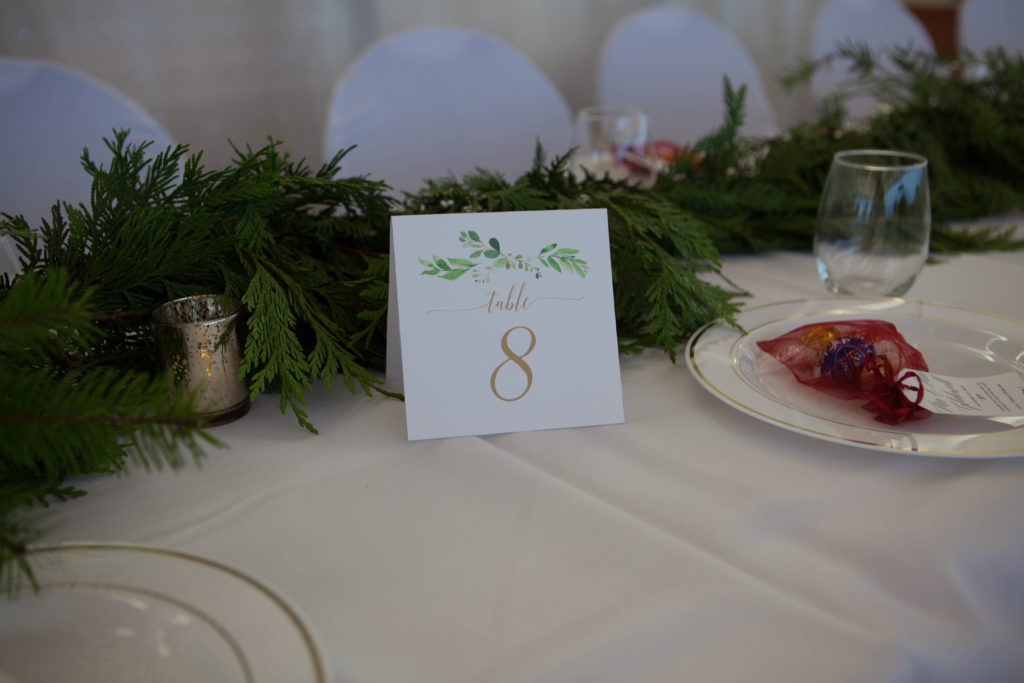 A huge congratulations to Karlyn and Todd. You overcame the earth shaking and it made your wedding one to remember forever!