My little sister got married last August and it was The. Most. Perfect. Wedding. Not only did I have carte blanche on her flowers, but it also was so utterly Alaskan I want to cry.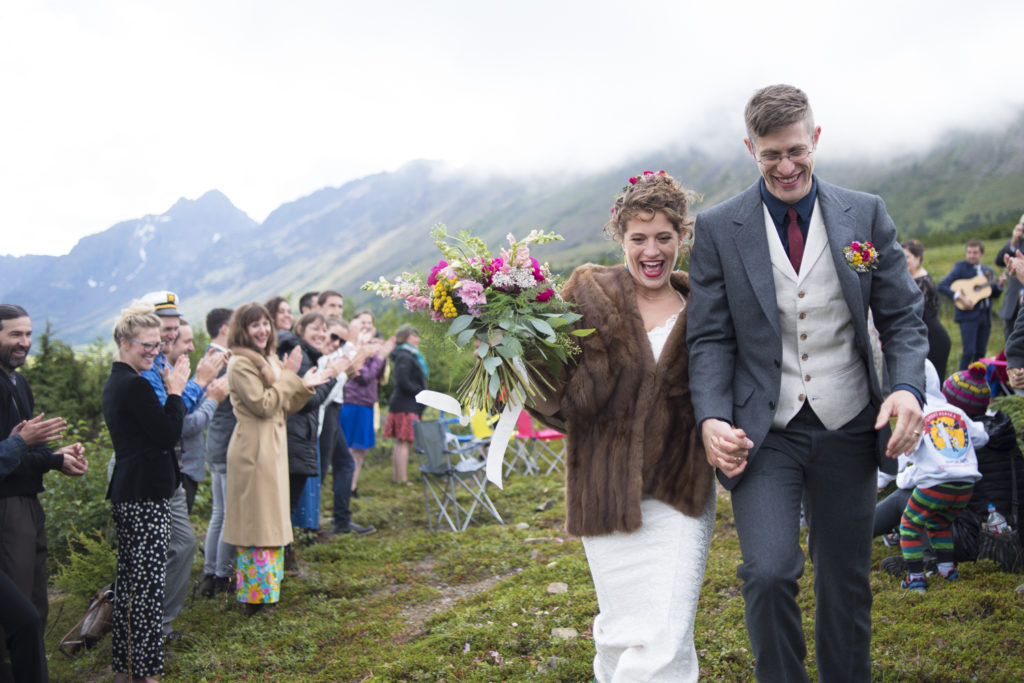 They got married on a mountain, for cryin' out loud!
I knew Alex wanted Alaska-style florals through and through and I made her work for it! A couple of days before the wedding I took her and her bridesmaids on a nature walk of sorts, collecting wild tansy, yarrow and greenery. It was a lot of fun.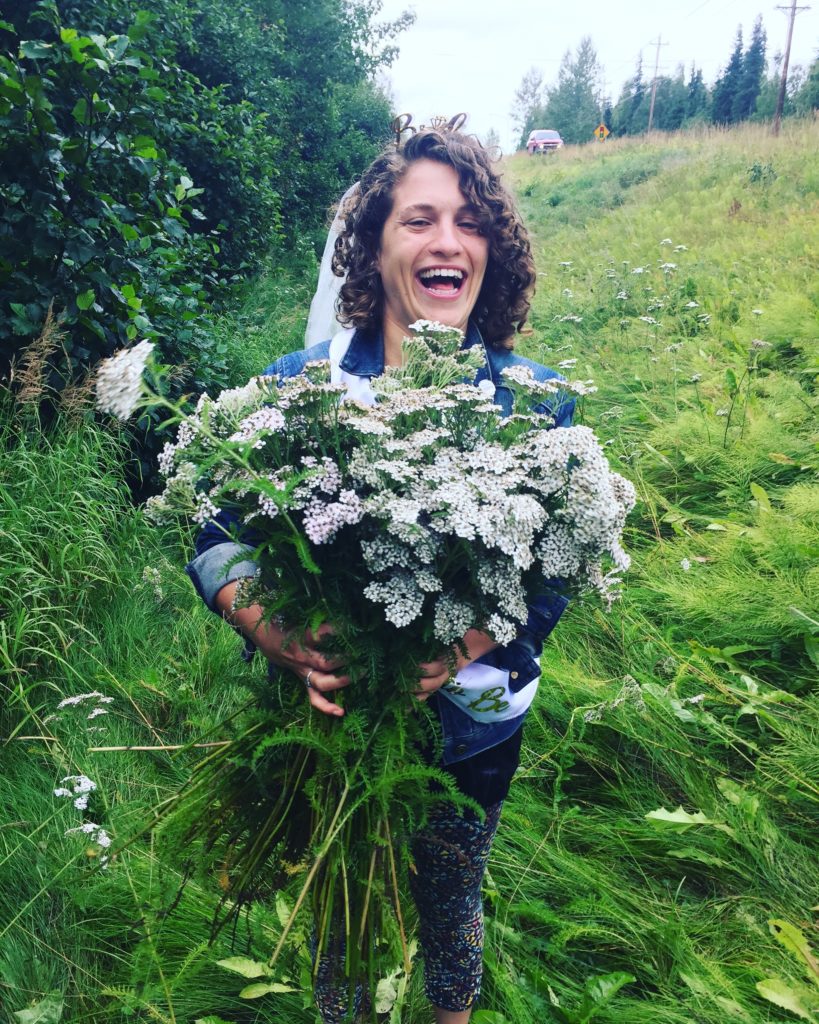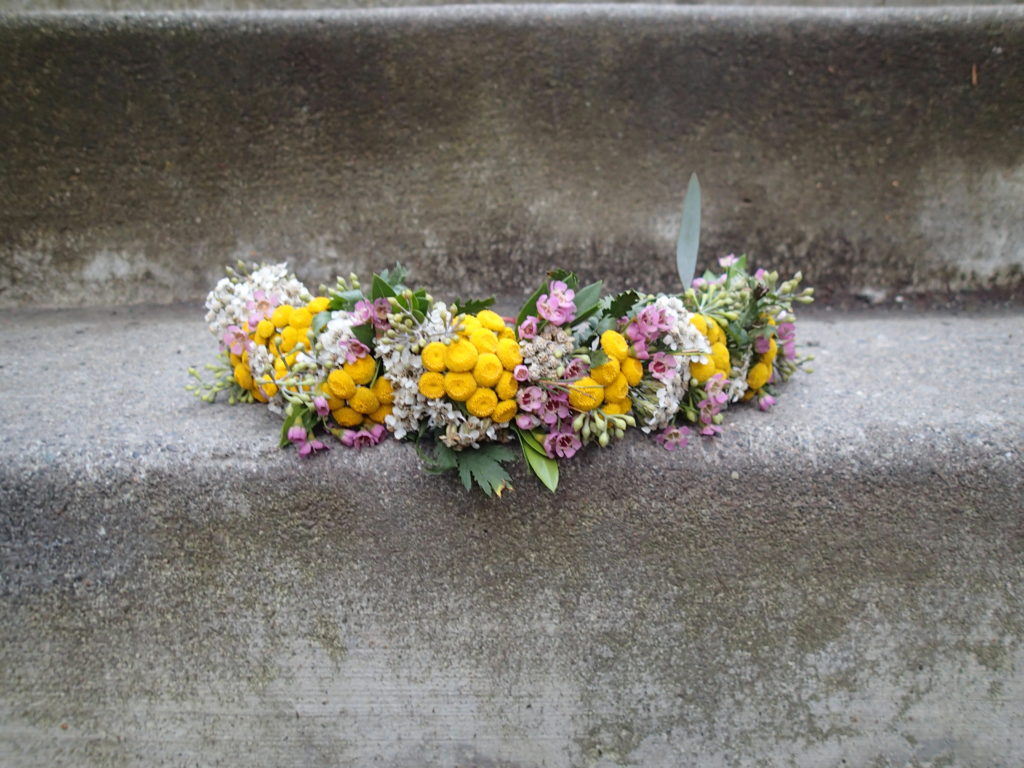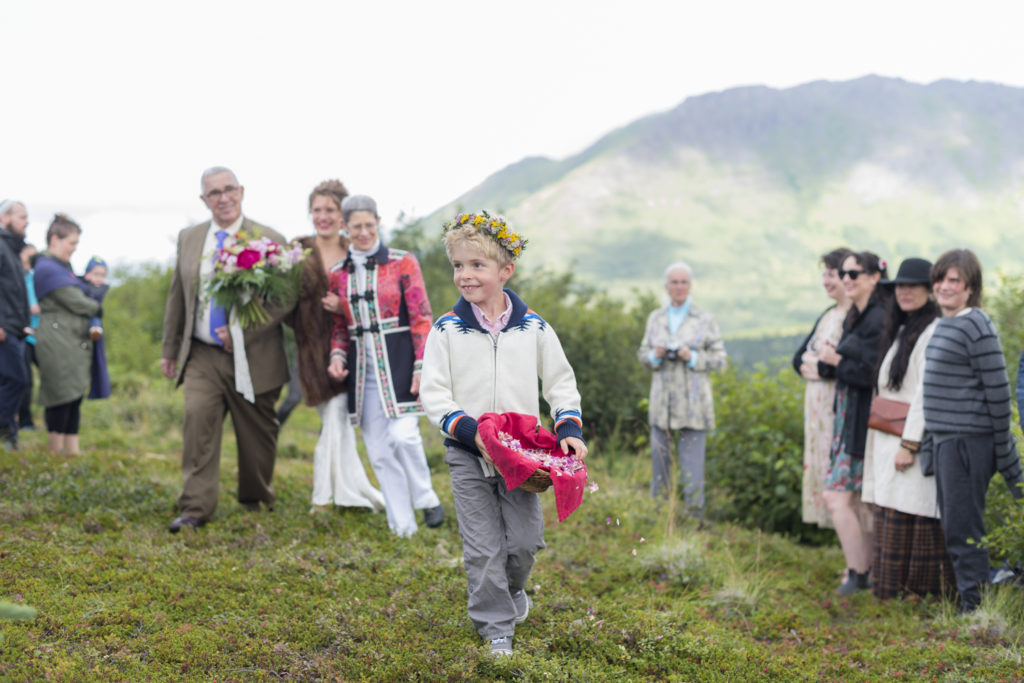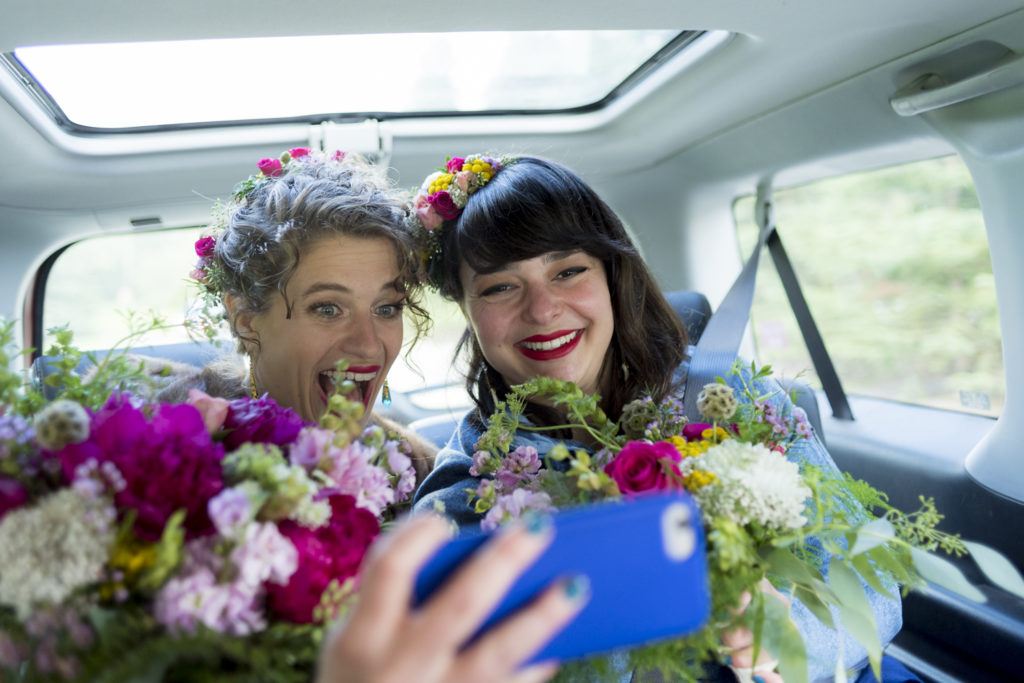 Alex is a ray of shiny bright sunlight and her flowers needed to reflect that. The focal flower was Alaska-grown Kansas variety peonies from Alaska Blooms Peony Farm. Also showcased were pink stock, white cremon mums, queen Anne's lace, spray roses and dried scabiosa pods.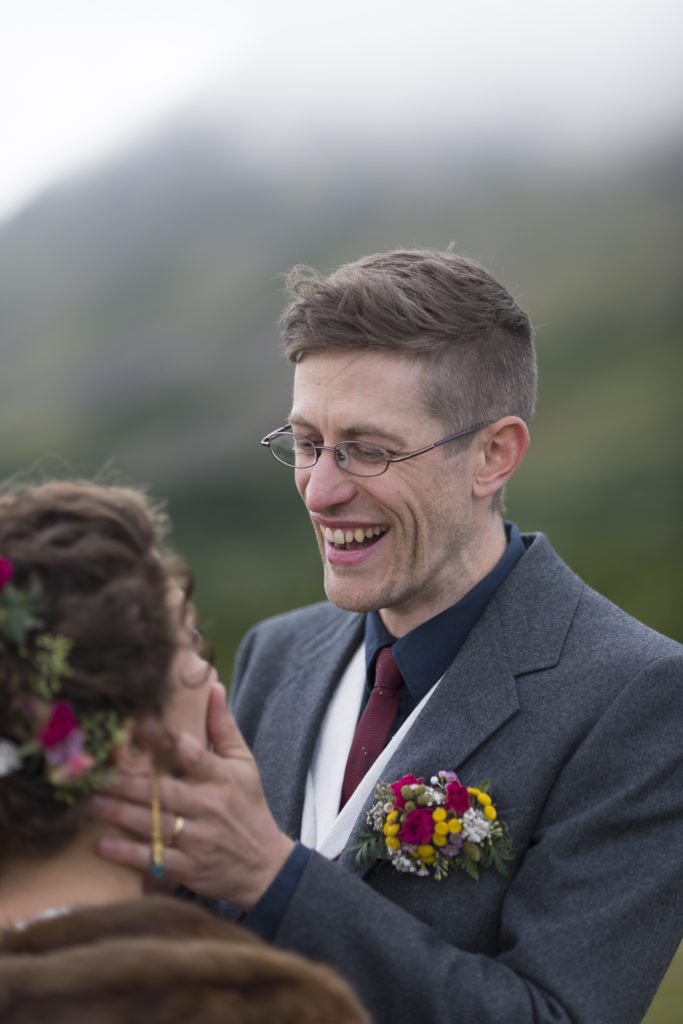 Keith let me test out a new design, which was a floral pocket square. It was so much fun to create and he rocked it all through the night.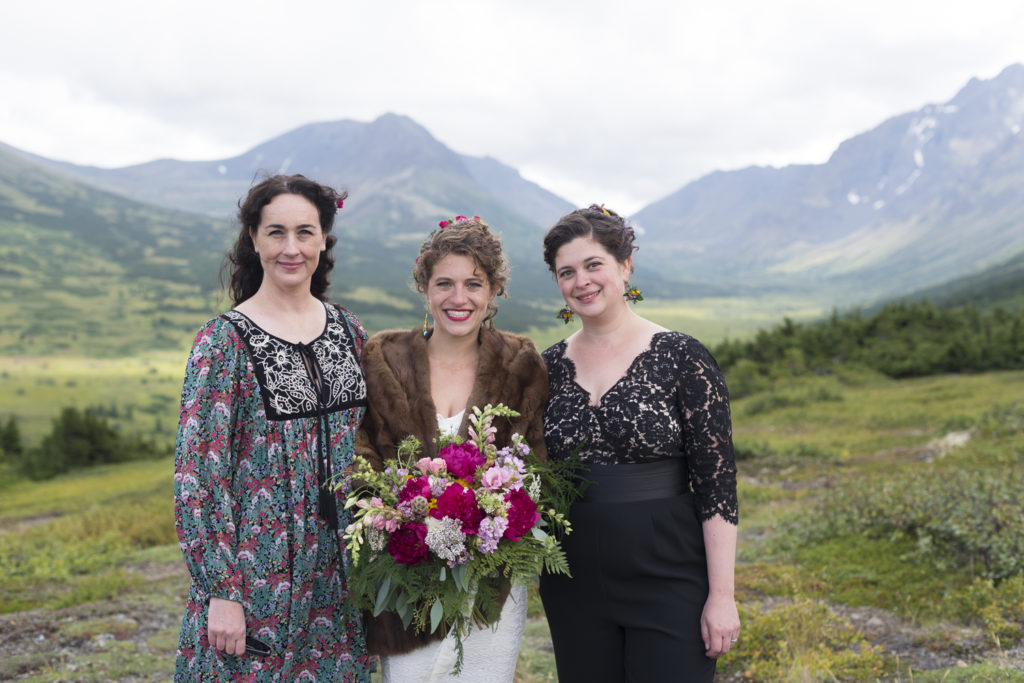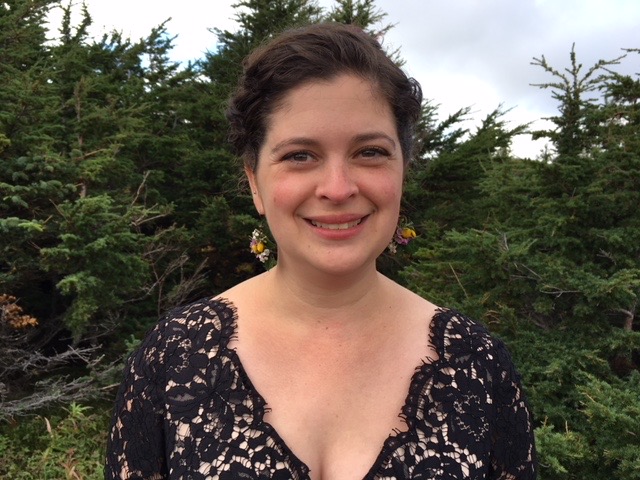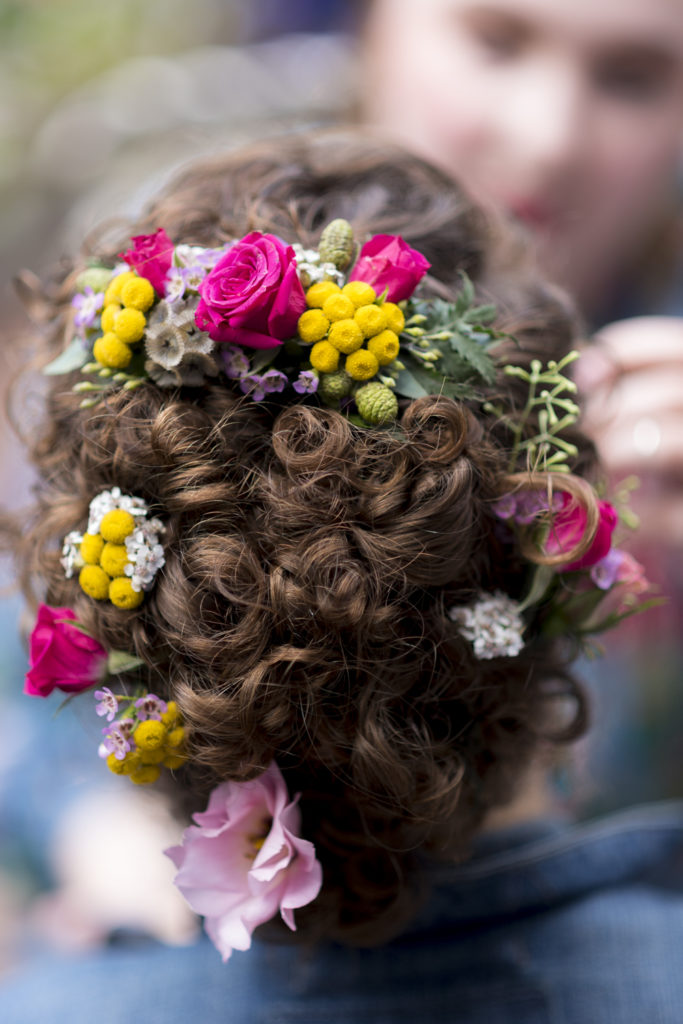 Alex wanted little bits of flowers scattered throughout her hair like a fairy. This is where my "Hair Flair" product comes in handy. I made tiny clusters of flowers and greens with extended wire so the stylist could pin them in and cluster them together if needed.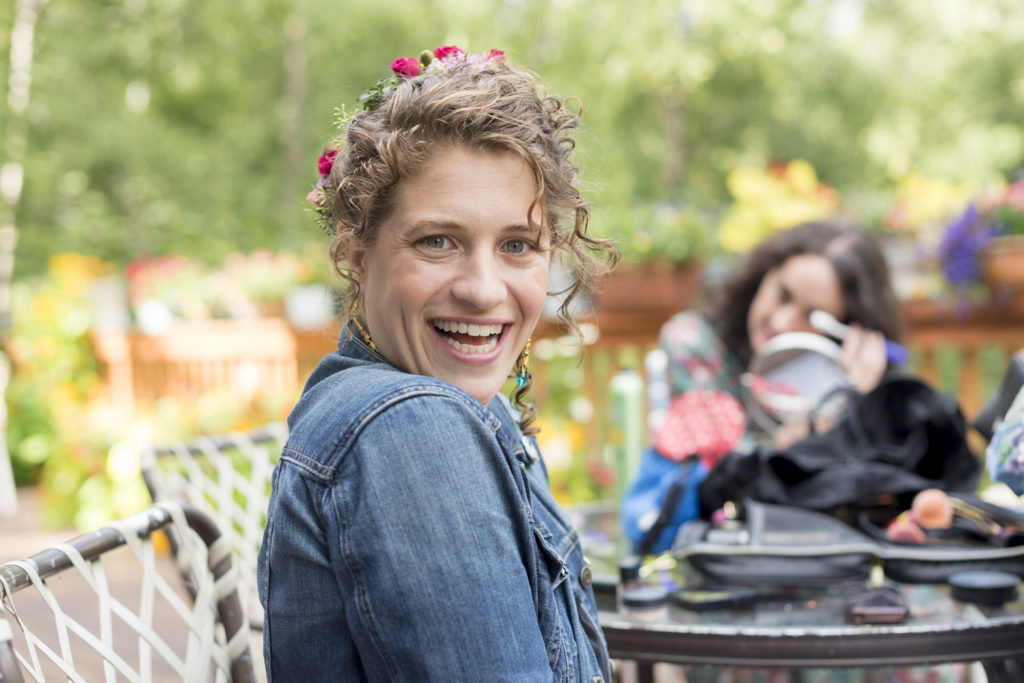 Ok, here are some other fun photos I wanted to show off: