When I worked at Skinny Raven, I remember when little Suzy B. started working there. She was not but 18, shy, kind, and one of the most impressive runners I'd ever seen. She and I were instantly friends. We were a lot alike. Fast forward about 8 years and Suzy sweetly tells me she's getting married and wants me to maker her flowers – uh, YES!
I knew she wanted colorful florals. She's a colorful person.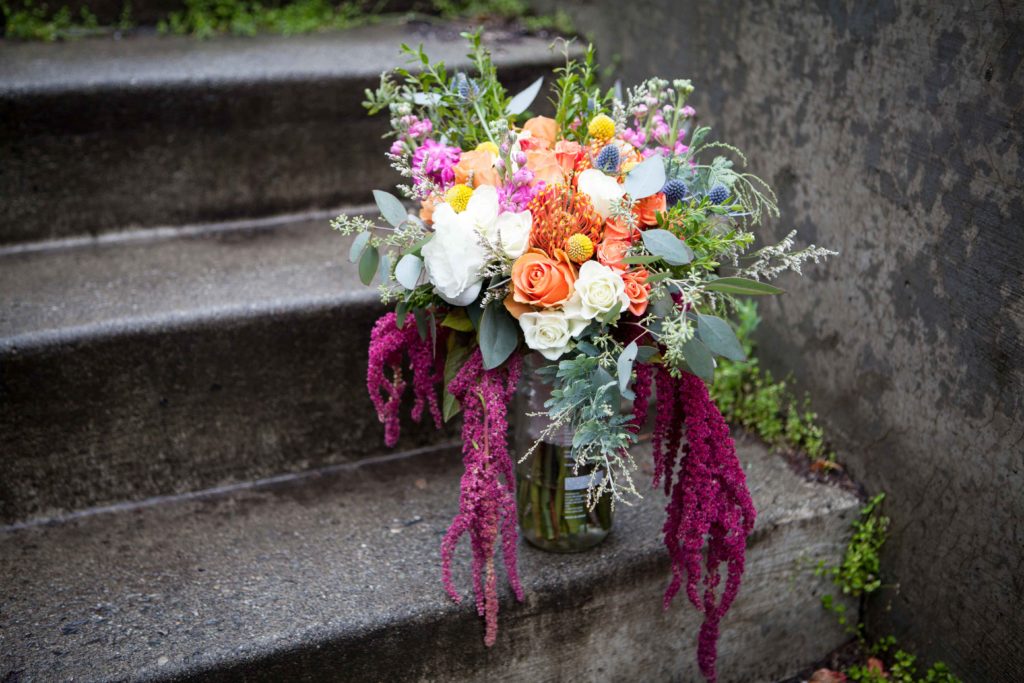 She wanted something unusual and orange. Pincushion protea was a natural choice. Fuchsia stock, peach roses, white spray roses, yellow billy balls, purple thistle, all surrounded by trailing amaranthus. I knew this was the bouquet for little Suzy B.
She also wanted a flower crown and a dog collar.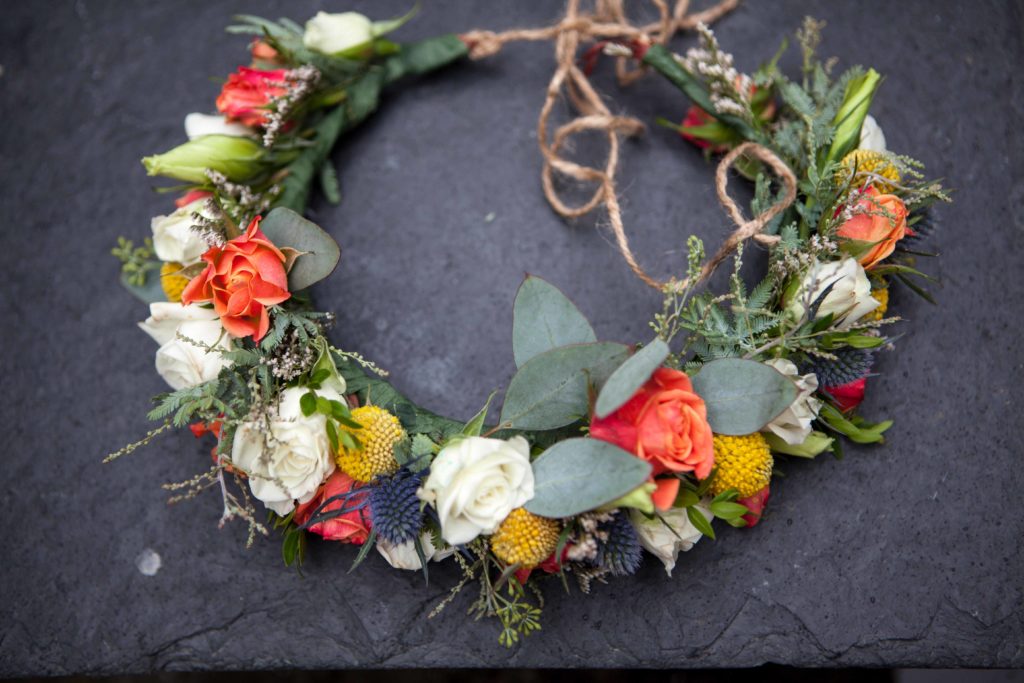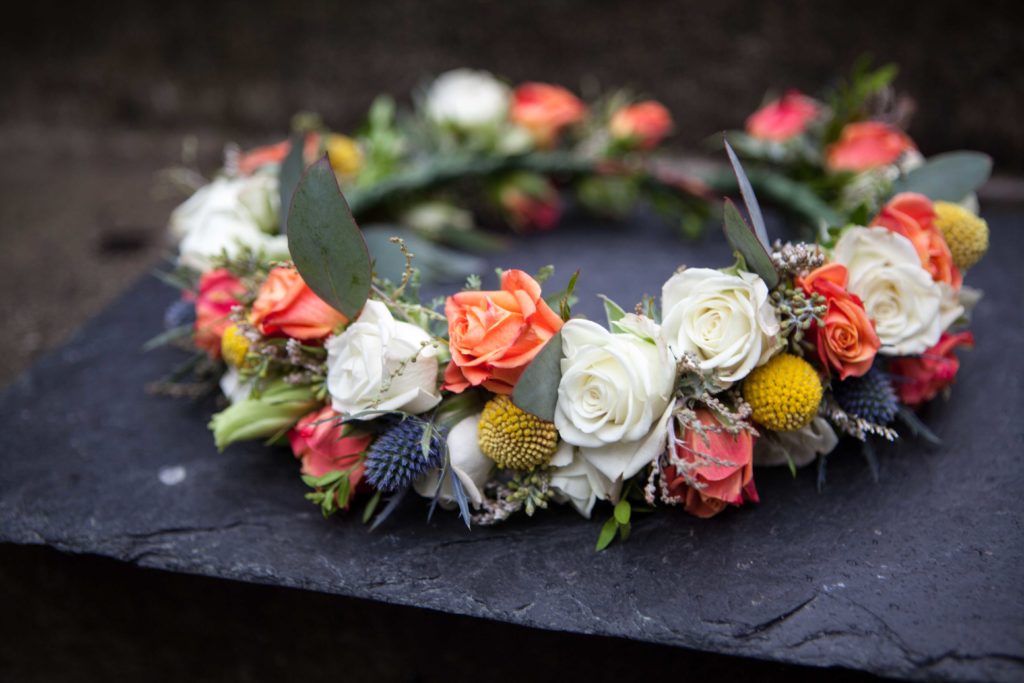 She was delighted when she picked up her flowers on her way to her mountaintop wedding.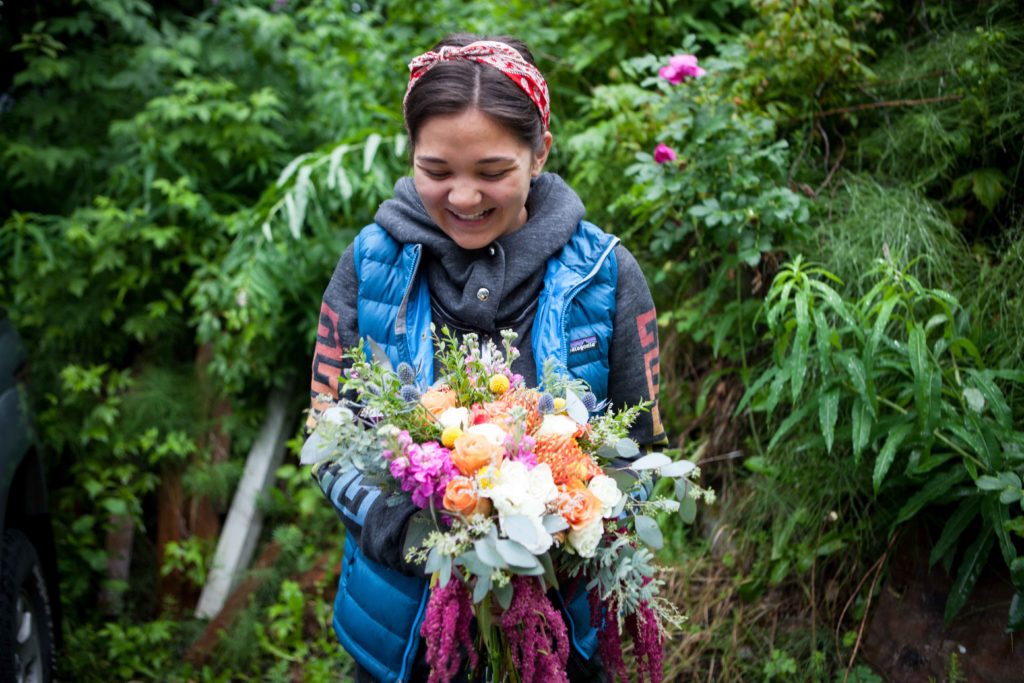 Little did I know Suzy and Ben got married on the edge of the world!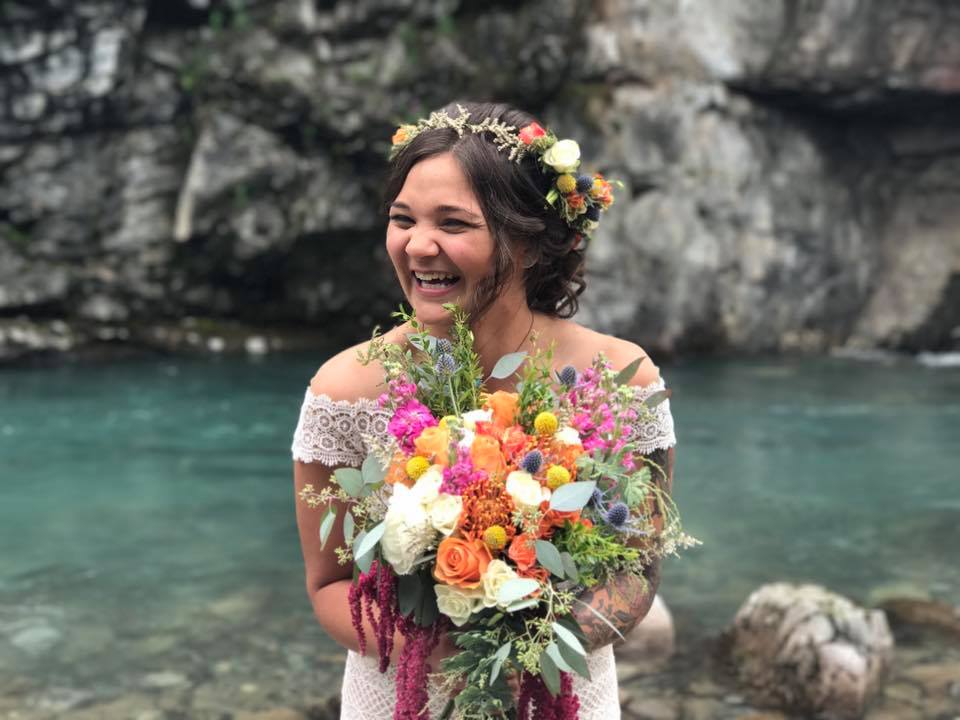 Here bridal party ordered wholesale flowers and greens from me to create their own accent pieces. I'm pretty darn impressed!