2017 was the year of the Skinny Raven weddings. Skinny Raven is a local running shoe store where I worked for about seven years. I made a lot of lifelong friends while I was there and several decided to get married last summer. I was truly flattered they asked me to create their flowers.
Before Reidun even met with me I knew what kind of flowers she wanted. Reidun is waaaaay into Finnish designer Marimekko and I used to envy her colorful floral tote bags she would bring into work.
Big, bright and bold. That's what Reidun needed. Oh, and it didn't hurt that she had four bushes laden with fuchsia and white
peonies in her yard.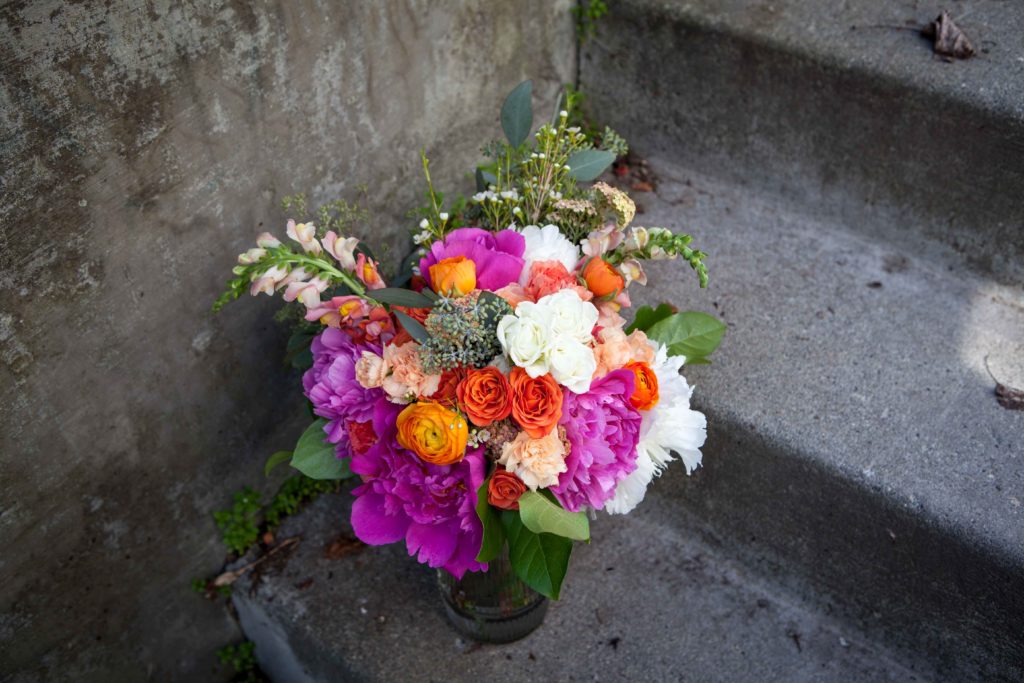 A day before her and David's back yard wedding, I snuck into their yard for the ruffly peonies, just perfect to reflect the Marimekko style. I then paired them with bright orange spray roses, orange ranunculus, sunset snap dragons, peach carnations and seeded eucalyptus. Nailed it!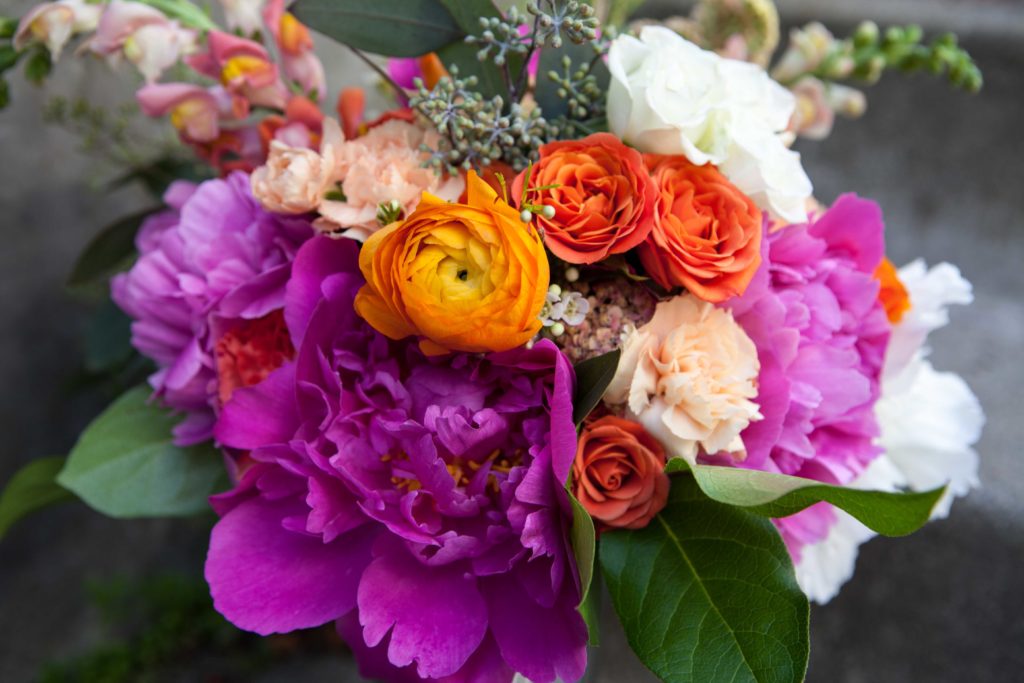 In addition to a bridal bouquet I created a corner piece for their backyard trellis.
This piece was stuffed with peachy yarrow, salmon hypericum, plumosa fern and of course those gorgeous homegrown peonies.