Whew! It has been a whirlwind of weddings this past eight months and now as we enter 2018 and I'm booking this summer's weddings I can finally take time to reflect on how crazy last summer was.
Misty and Paul got married during my most busy weekend. I had something like four weddings. But when they approached me with ideas of fluffy peonies and soft pastel colors I just couldn't pass it up. Plus, they were getting married out at Gloryview Farm in Wasilla – one of the most beautiful wedding locations in the area.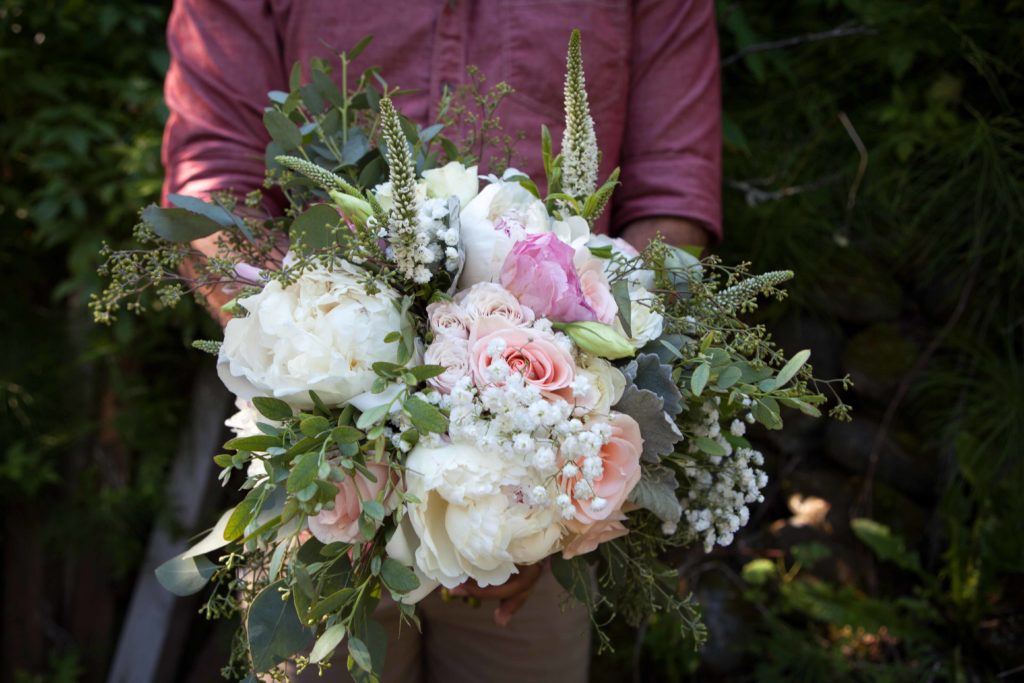 I mean, WOW. I picked up these big white fluffy peonies from Alaska Peony Cooperative at the Southside Farmers Market the morning of their wedding. The peonies were joined by spray roses, pale peach roses, delicate lisianthus, white veronica, baby's breath, dusty miller and eucalyptus.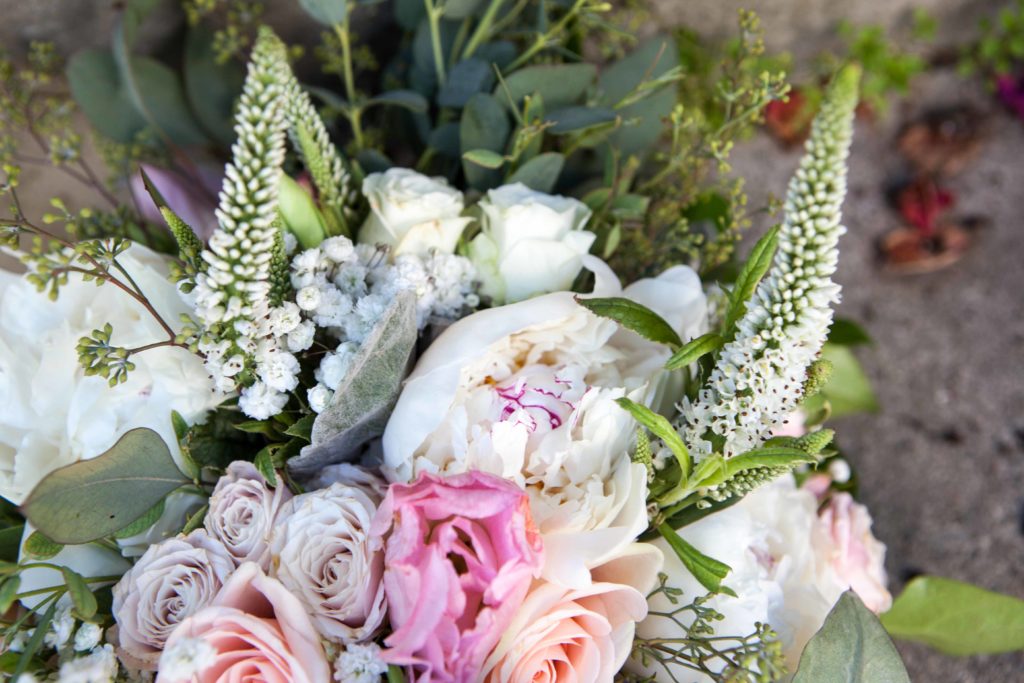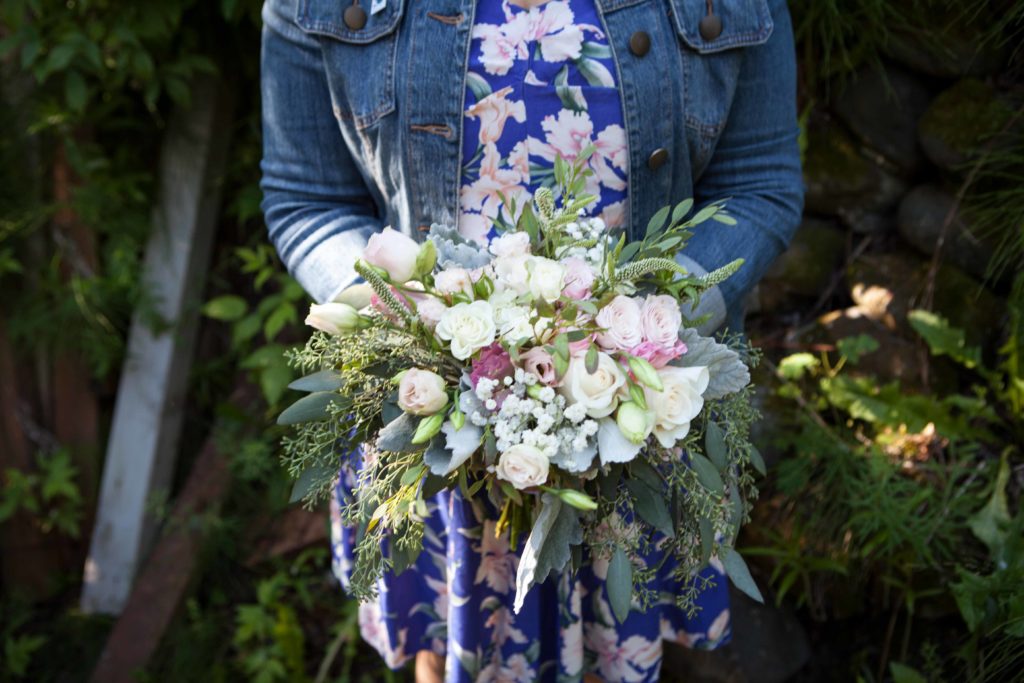 The bridesmaid bouquets were nearly as stunning.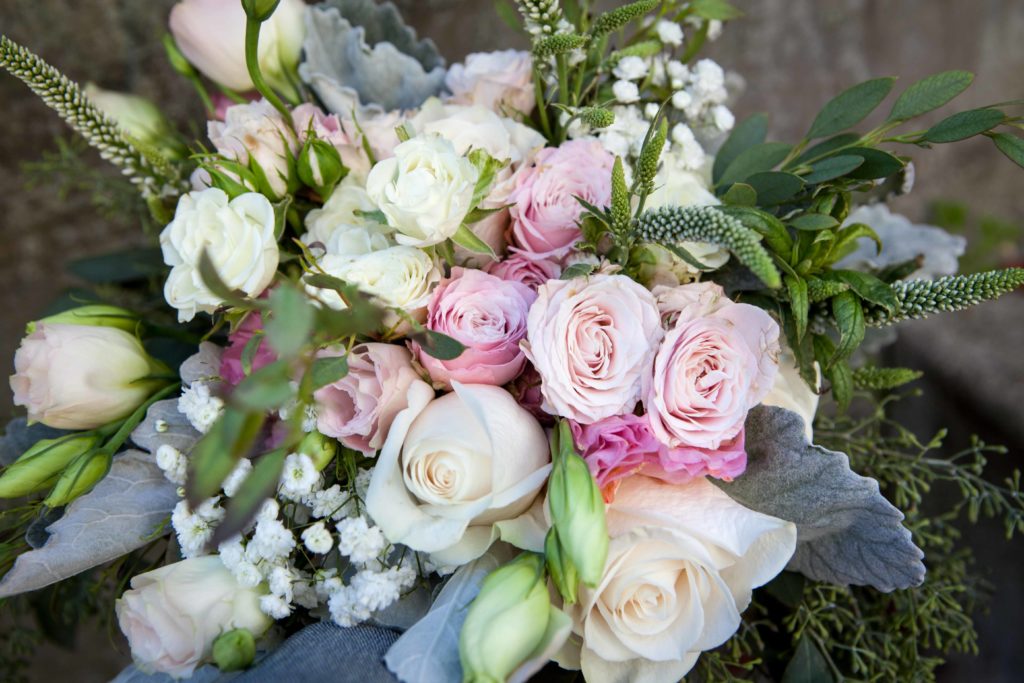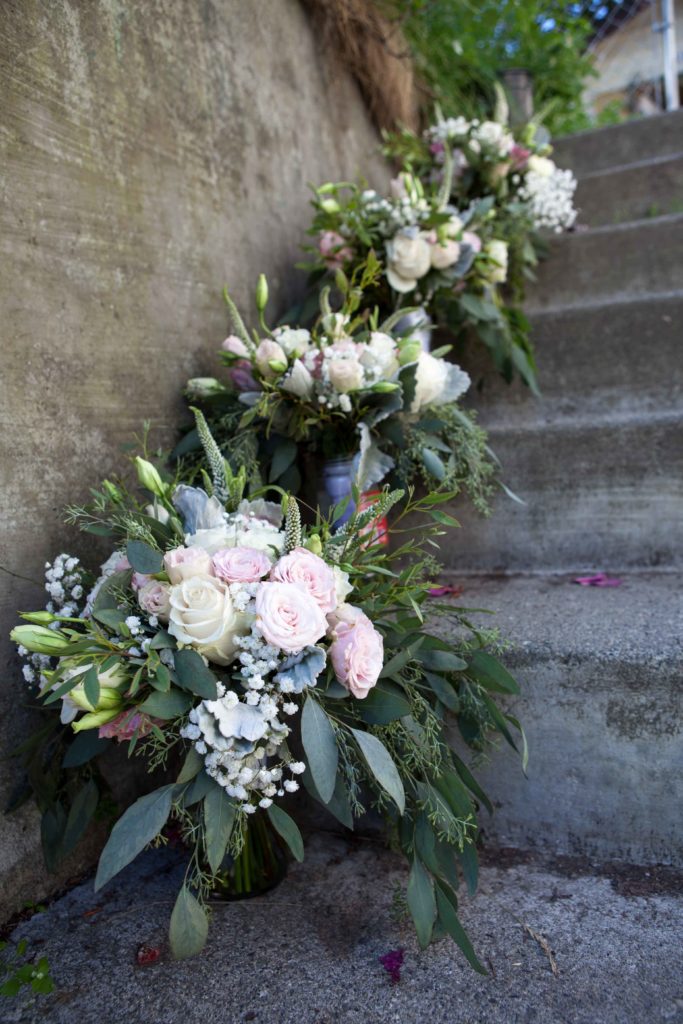 I made floral bracelets for the rest of the wedding party ladies.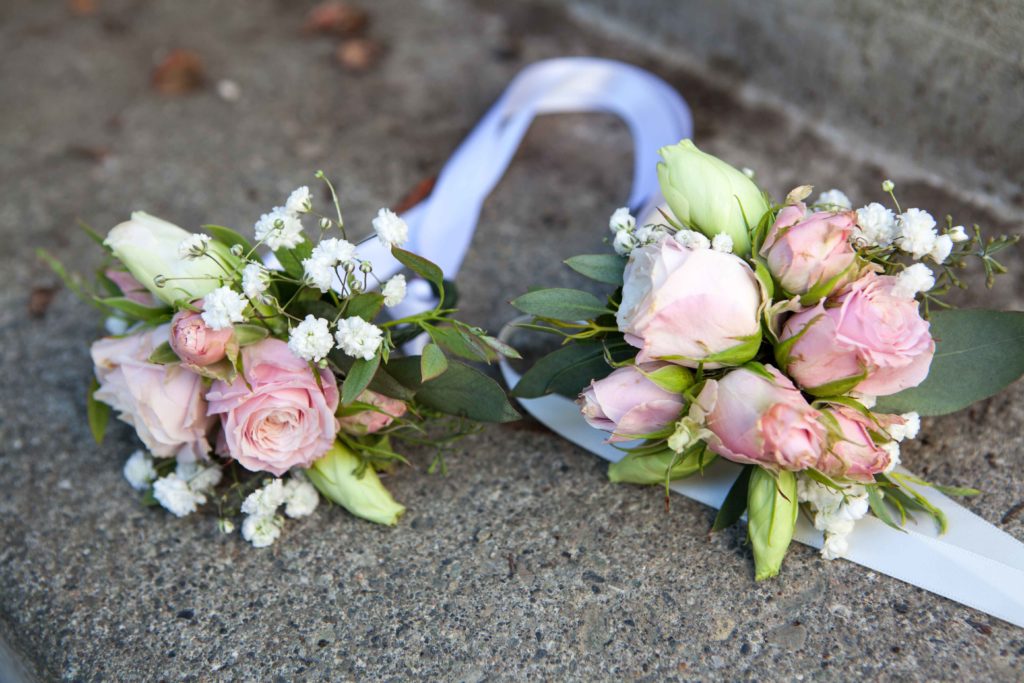 These bracelets resemble wrist corsages but they are much sturdier and more comfortable.