I love a wedding that thinks outside the box. When bride Lacy contacted me, she had just seen my florals from a punk rock photo shoot where I used several dried wild elements from the Alaska forest. She wanted something similar. Since Lacy was getting married in a different season from that photo shoot I foraged a different set of dried wild elements.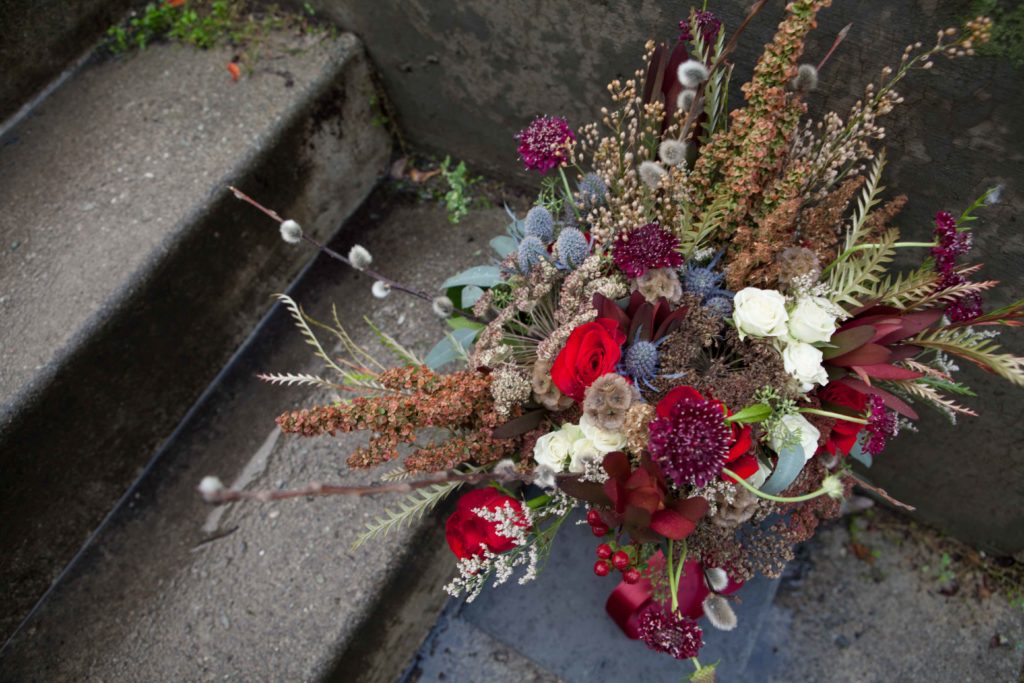 Pussy willows saved from springtime were the special element, but dried yarrow, dried cow parsnip blooms and a bunch of plants I don't know the name of added to the dried effect.
Added to the dried elements were scarlet roses, burgundy scabiosa, deep red hypericum berry, dried scabiosa pod, thistle and limonium.
The bride and groom were on a budget and wanted something creative for the bridesmaids. I came up with floral hoops. They are medium embroidery hoops with dried greens wired to them.
The bridal and MOH crowns were so fun to make.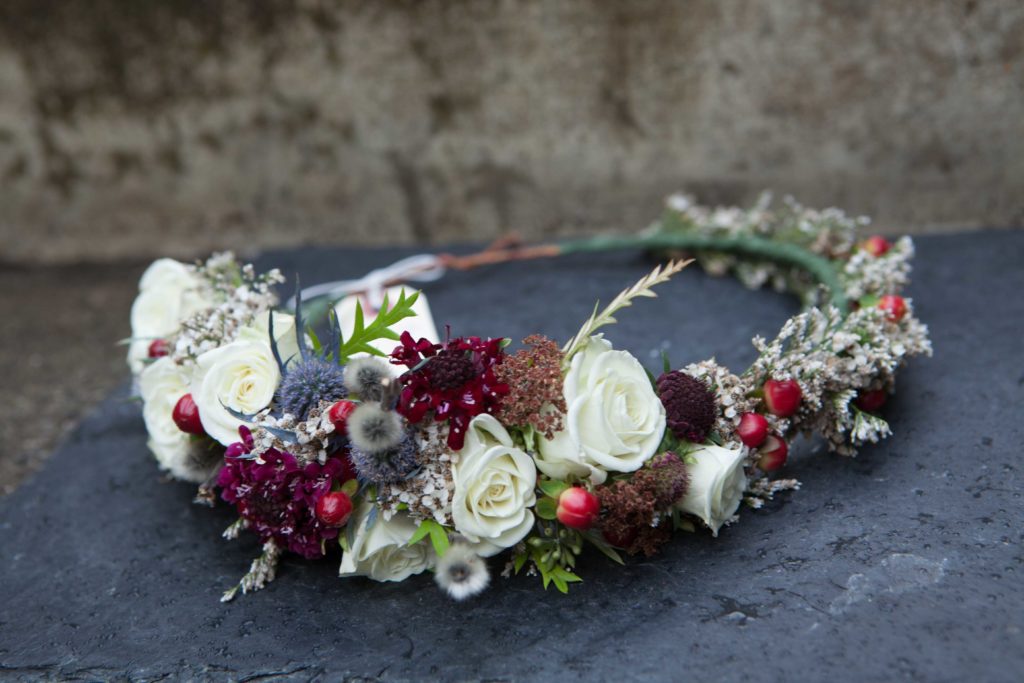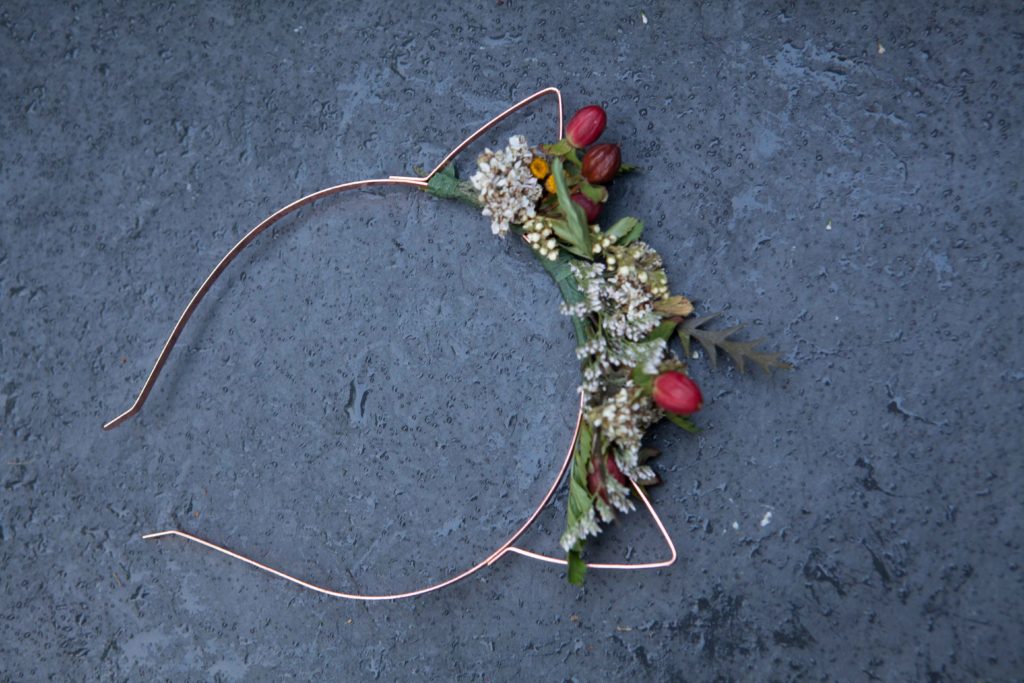 The flower girls wore cat ear crowns!
I loved the dried boutonnieres. All a little different.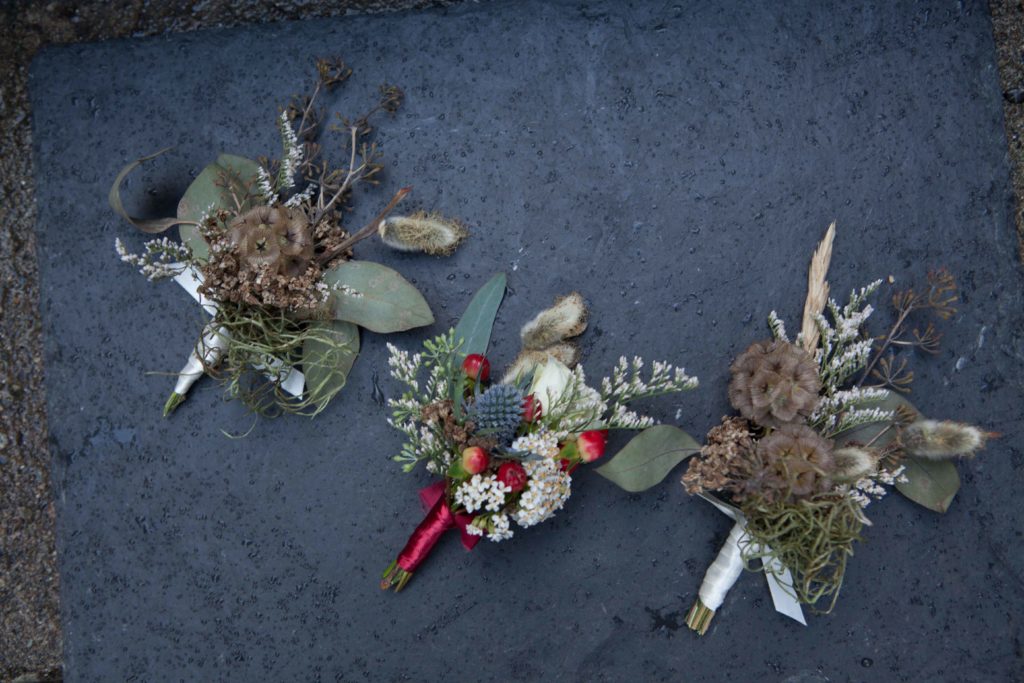 Such a great way to bring the wedding season to a close. Thanks to Chelsa J. Photography for the beautiful photos.