This wedding finally wrapped up my summer of Skinny Raven weddings. My former coworker Julie is someone I really admire. She's brave, adventurous and a total DIY-er. I was so happy she asked me to make her wedding flowers!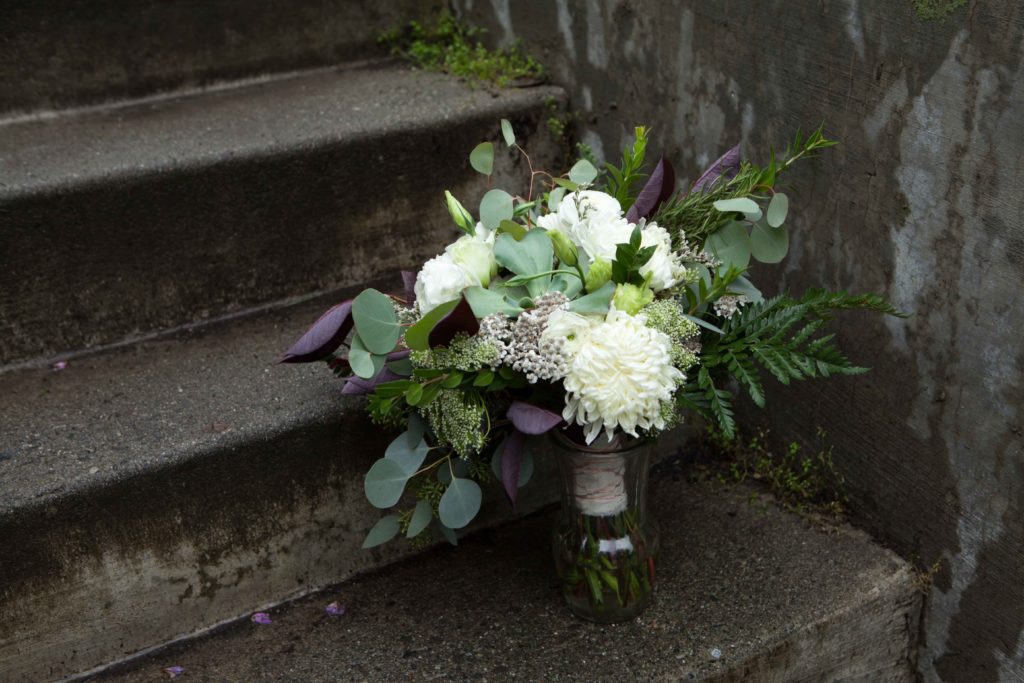 Julie wanted something non-traditional with a little bit of Alaska flair. For her bouquet I used gorgeous white football mums, lisianthus, queen anne's lace, wild yarrow, fern, eucalyptus and burgundy chokecherry leaves from my back yard (I will NOT discuss the largest spider I've ever seen in Alaska hiding out in one of the leaves!)
Julie had a unique idea to wrap the stems in copper wire. I loved how it turned out.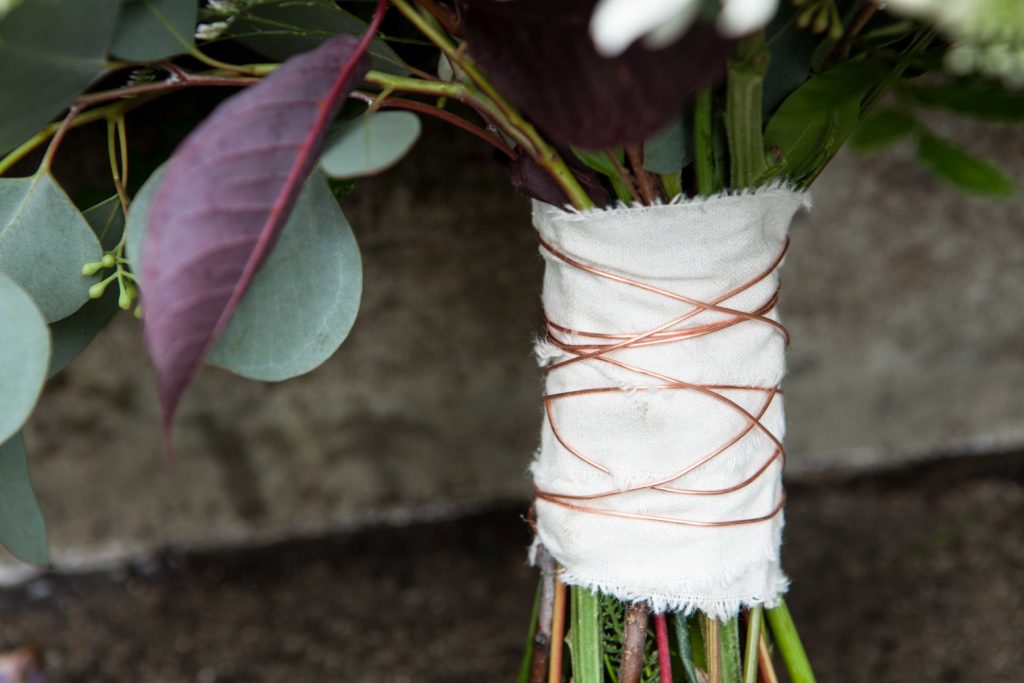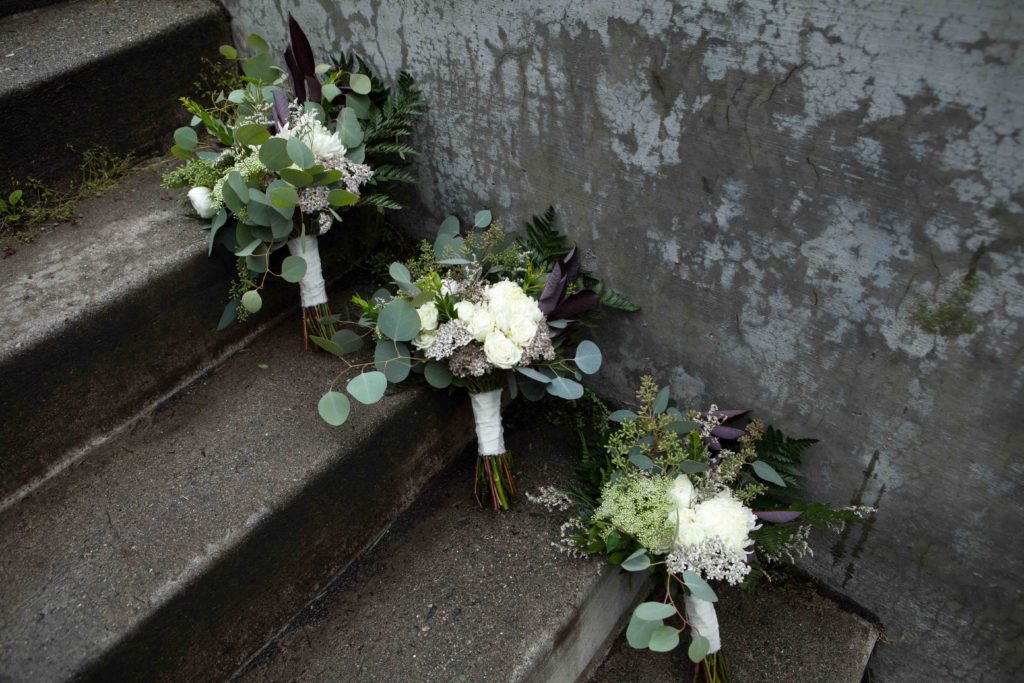 Her and her MOH crowns were some of the prettiest I've ever made, with wild yarrow all around.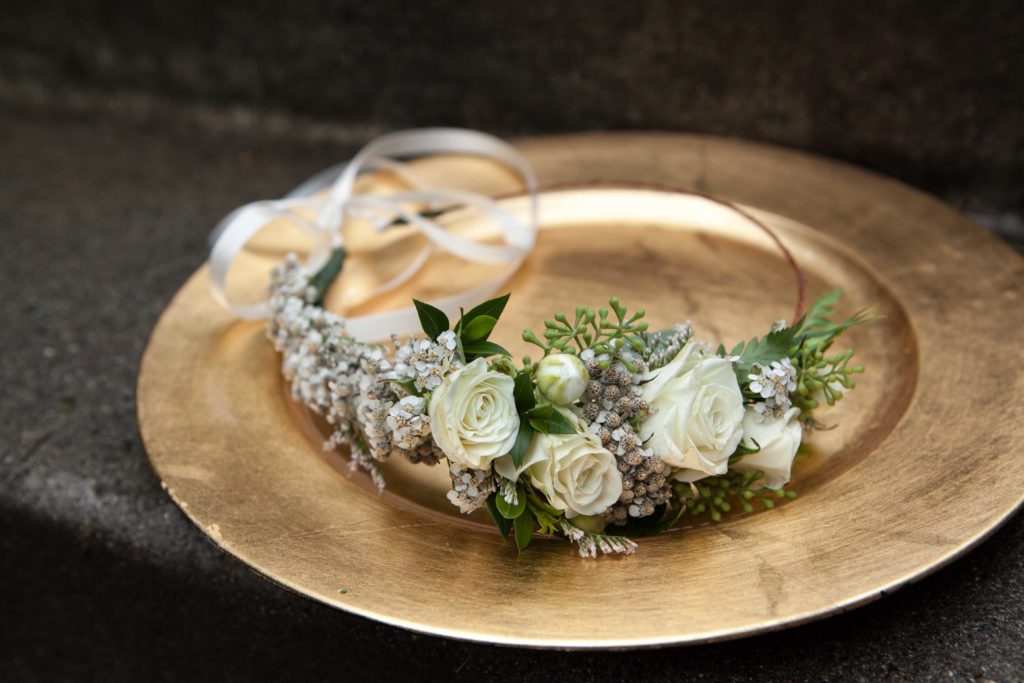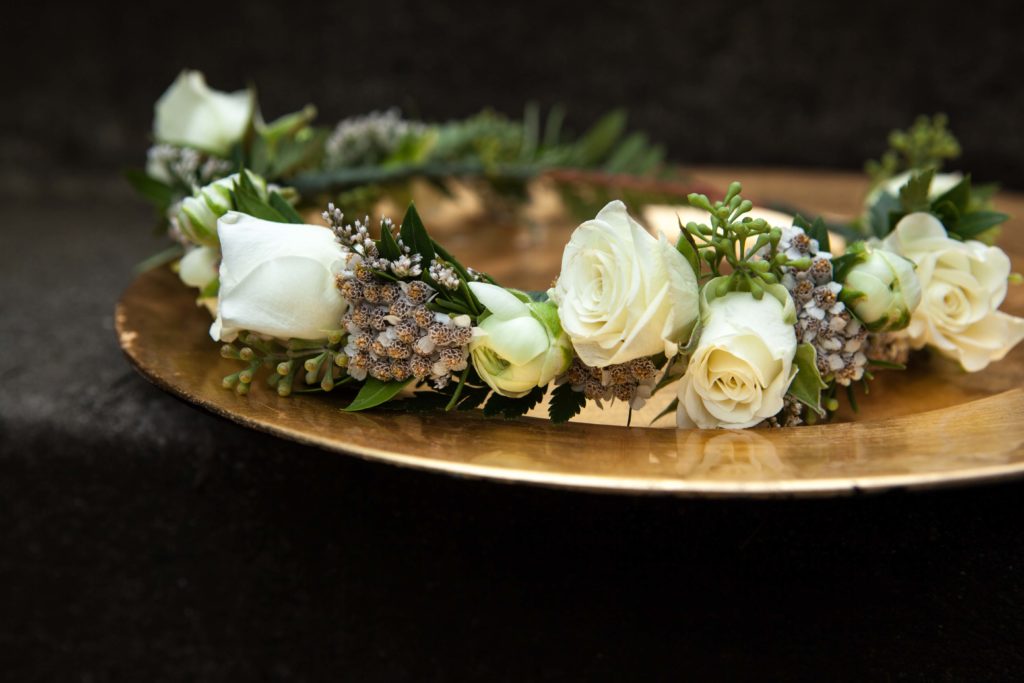 The bouts and corsages all had that copper wire accent as well.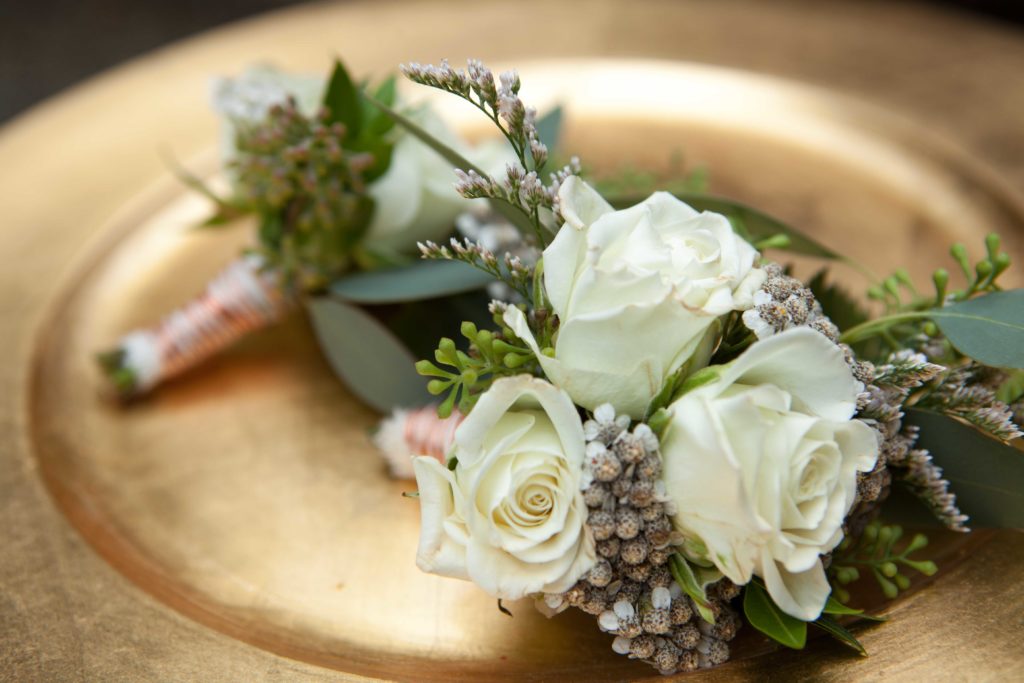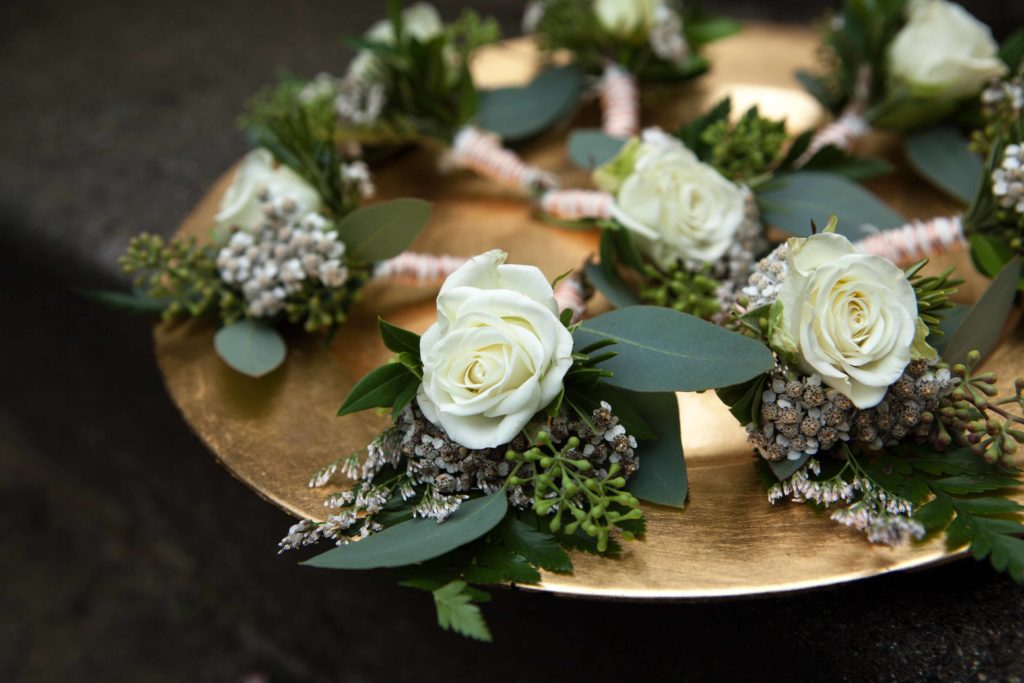 The centerpieces were some of my favorites. All different shapes and sizes, Julie let me run wild.