Being an Alaska florist has its challenges. When a bride meets with me for the first time and has a gorgeous Pinterest board of café au lait dahlias, deep burgundy anemones and exotic greenery I have the challenge of telling her that Alaska has limitations. It's a long journey for flowers to get here. Dahlias can't make the trip in good shape; anemones have a hard time too. I ask the bride to keep an open mind. Pinterest is a blessing and a curse. It's a great way for a bride to convey to her florist what her preferences are, but many of the photos you see on Pinterest were taken in a different season and a different part of the world.
When Jillian approached me about her August Girdwood wedding, I asked her to keep an open mind. And I'm so glad she did!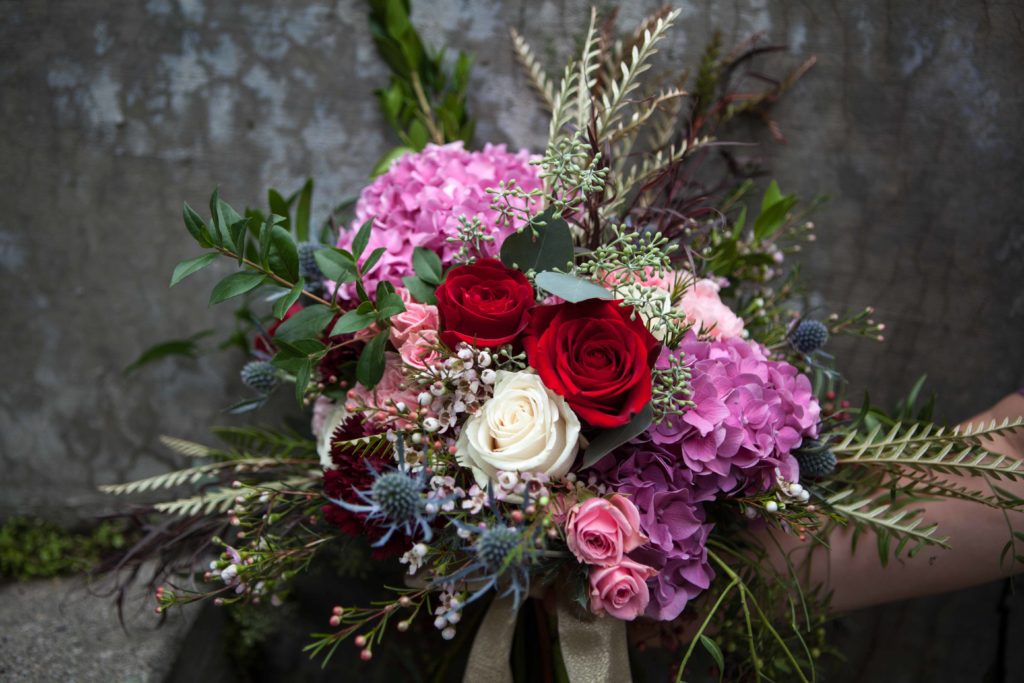 Red Charm peonies were not available, but that didn't prevent me from achieving the color palette Jillian wanted. The prettiest purple hydrangeas I ever did see paired perfectly with scarlet roses, wax flower, purple thistle, pink peppercorns, burgundy carnations and a variety of greenery.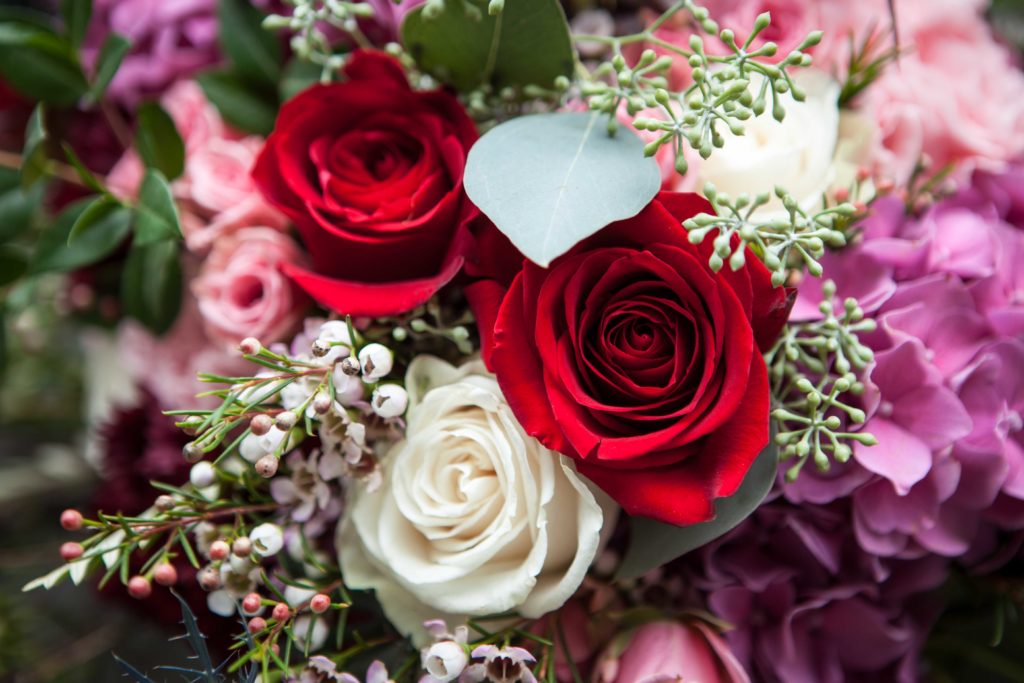 Little cocktail centerpieces used the rest of the hydrangea, which tied the florals together well.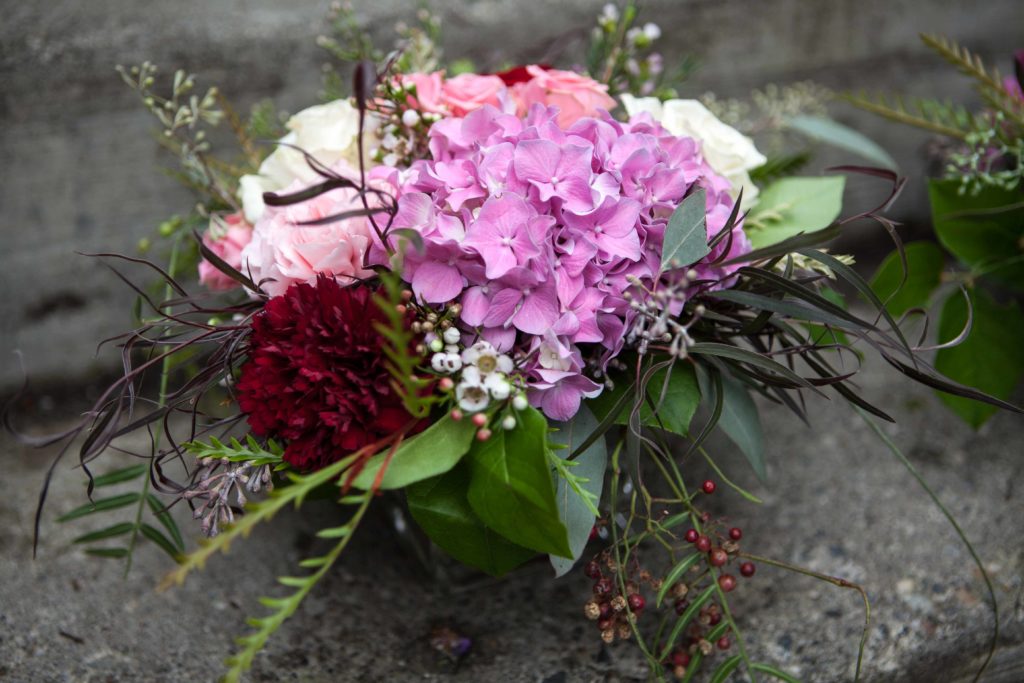 Bouts and corsages: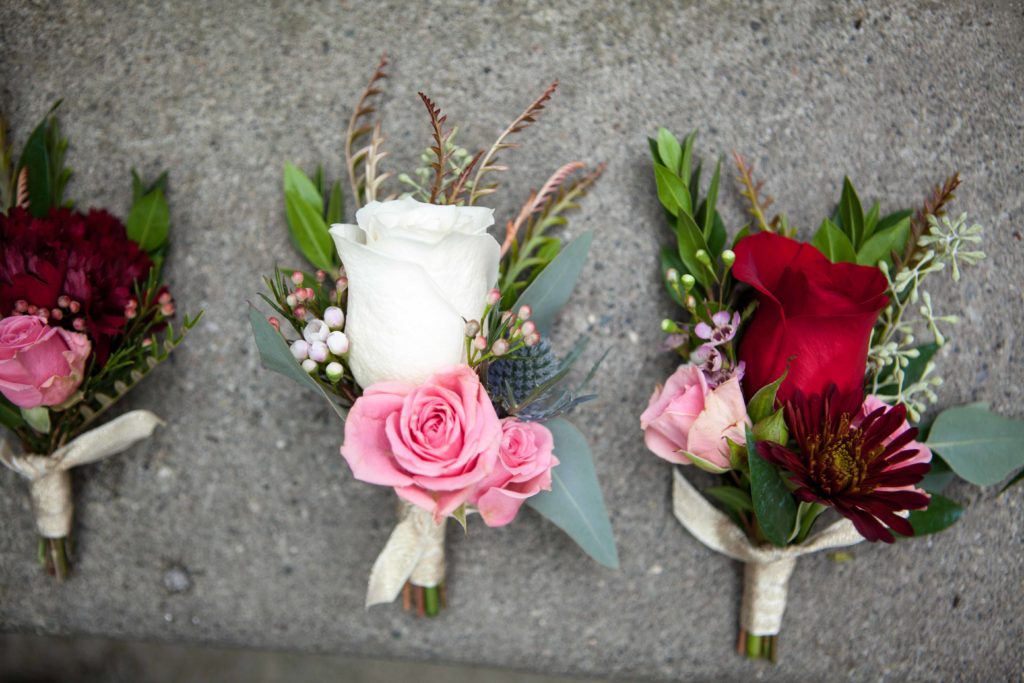 I love the mismatched look with the gold accents.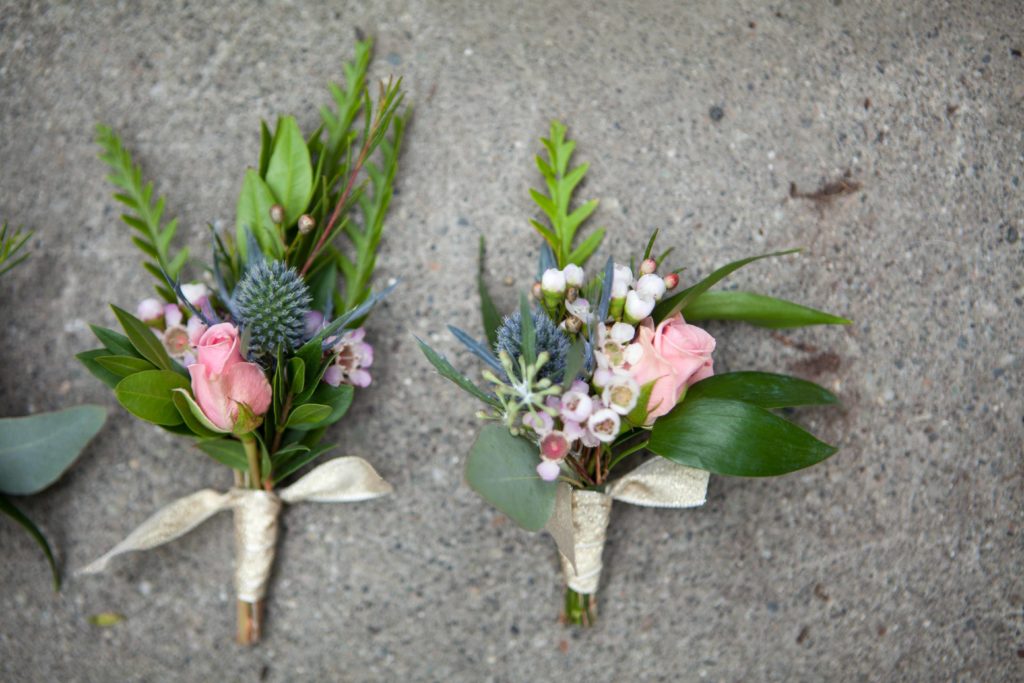 Jillian and Tom got married at Raven Glacier Lodge where they have a little pond out back with a quaint archway. Lucky for me the wedding the night before hadn't completely cleaned up the archway and there was matching greenery already wired to the frame. I love thinking on the fly!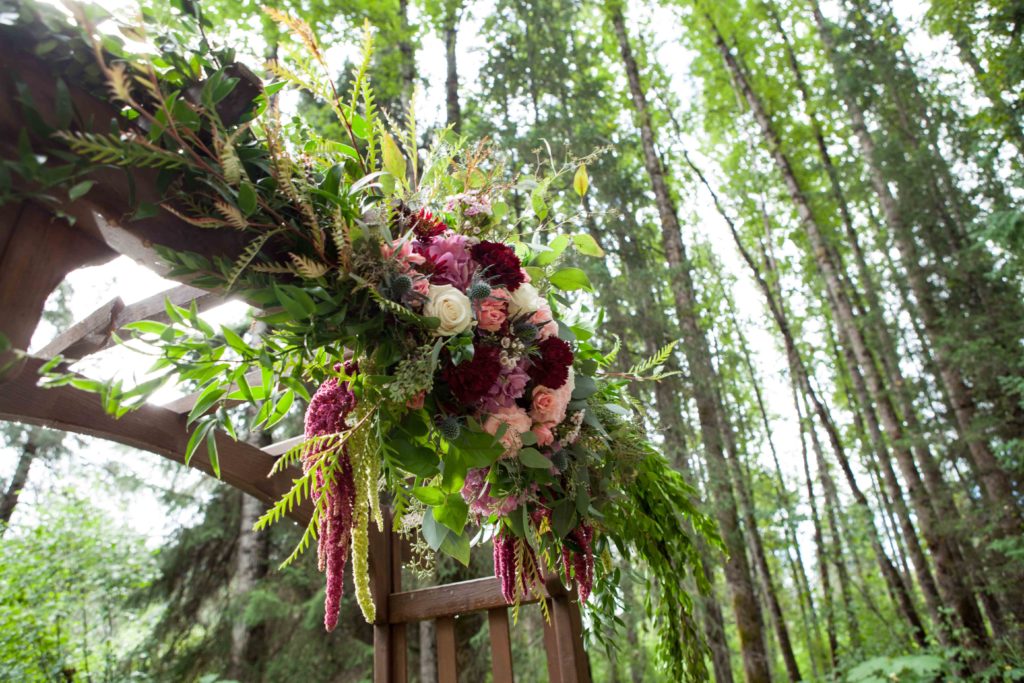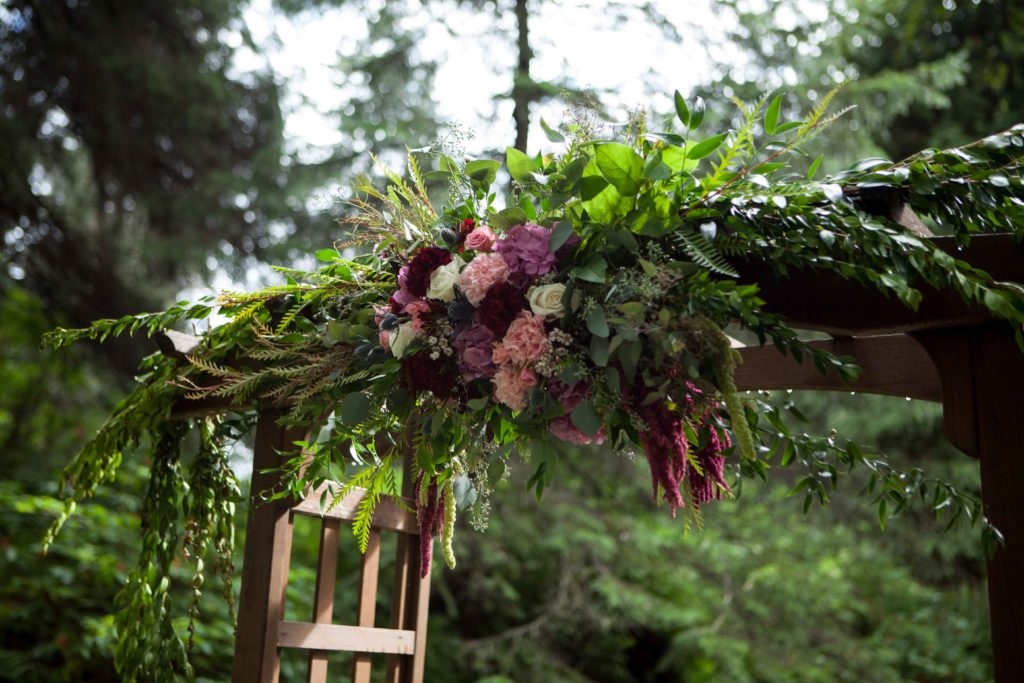 The centerpieces were long and low. It was difficult to find glass vases in the dimension I wanted so I opted to put two, 4-inch cube vases side by side to make 4×8-inch vases. This worked so well it's now a standard for all my long low arrangements.