Networking is everything. I never thought so until I was at a cocktail hour representing my old workplace and a woman approached me having recognized me as the "Flower Crown Lady." That's me! She said she had a feeling her boyfriend was about to pop the question so I gave her my business card. Not one week later and Heather and Jordan were engaged!
Heather wanted deep, contrasting colors for her bridal bouquet with a little unusual twist.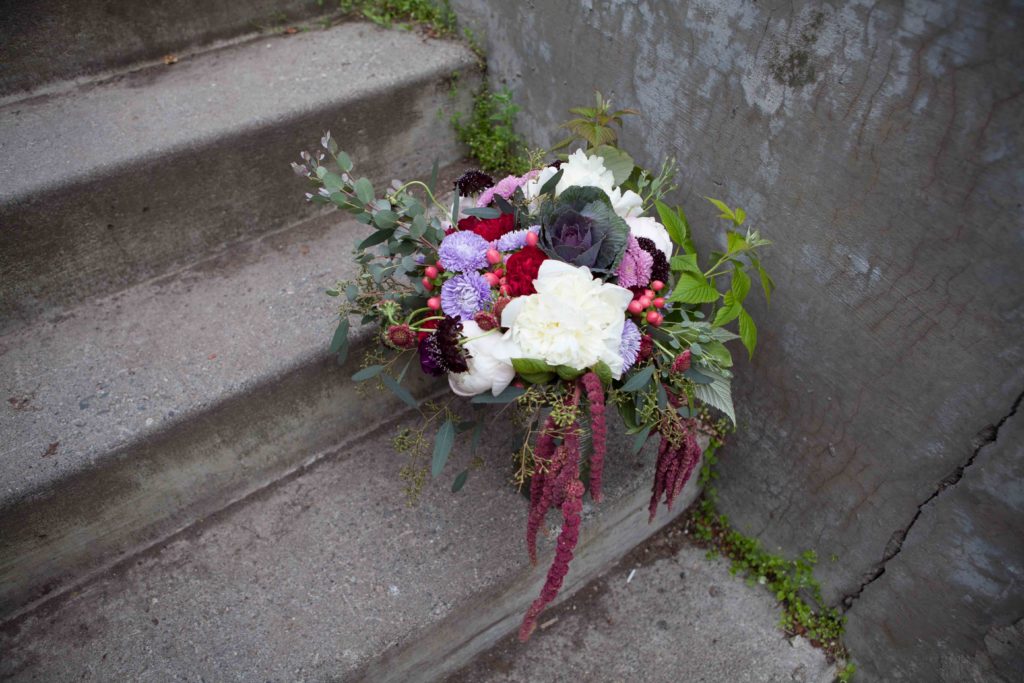 White peonies were the center of attention, but following at a close second was the purple kale off to the side. Lavender asters, burgundy carnations, burgundy scabiosa, salmon hypericum berry, eucalyptus and wild Alaska raspberry greens were all surrounded by trailing amaranthus for a one-of-a-kind bouquet.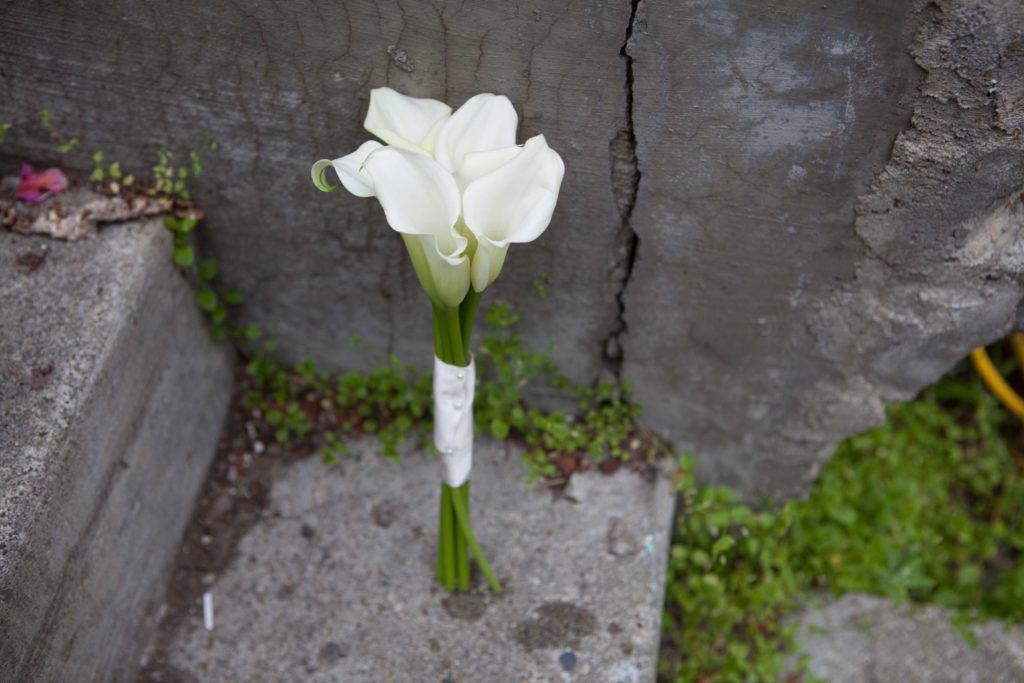 The bridesmaid bouquets were an entirely different story. Six white calla lilies bundled with a white stem wrap created a perfect simplicity that uniquely complemented the bridal bouquet.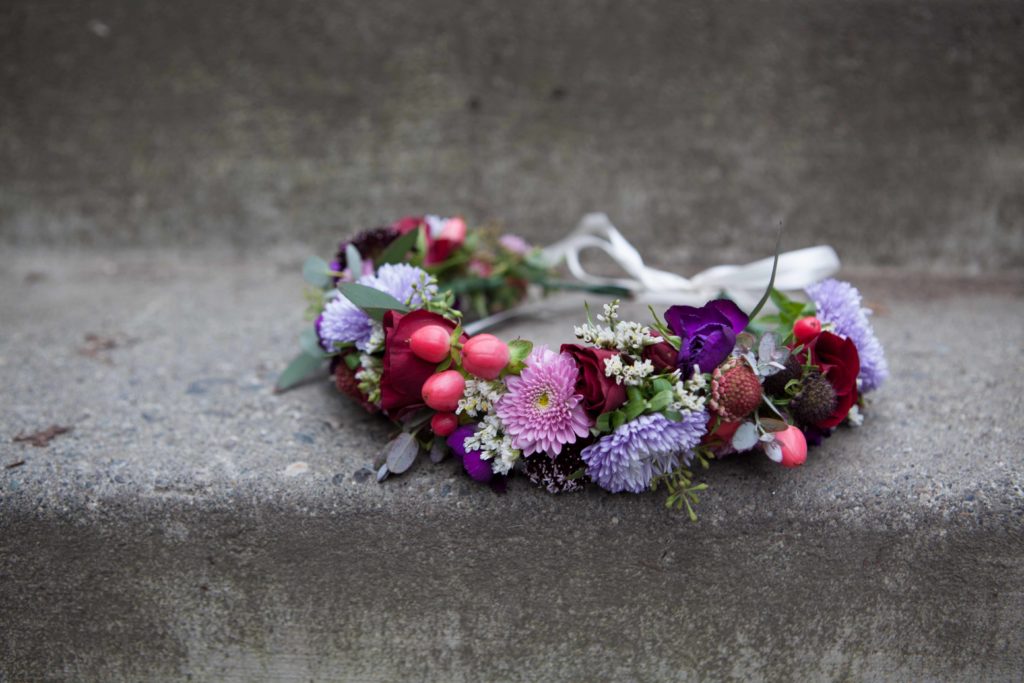 And a bridal crown to match all crowns!