I love when couples are open to creativity. When I met Rachel and Alex they said their intimate wedding at Crow Creek Mine was going to be a leisurely event and asked for a suggestion on how to incorporate flowers so their guests could be included. I suggested setting up a "bout bar" where I would have all the ingredients ready for guests to either make their own boutonnière or request one from me.
What we couldn't predict was a four-car pileup plus a boat trailer on the Seward Highway that afternoon. Every vendor was delayed at least and hour and a half to Girdwood, but that didn't stop me from setting up shop! Once I arrived, the guests were eager for me to make them their very own bouts. I also whipped up some wrist corsages, hair flair and mini bouts for the children. It was a blast!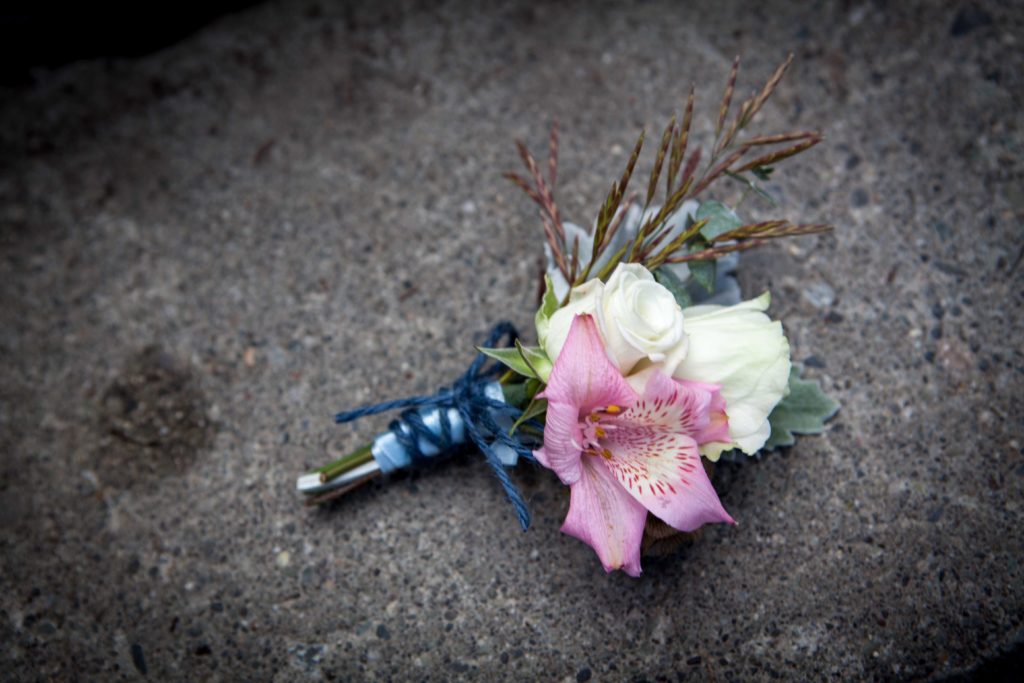 Although it took three hours to drive home, it was a lot of fun creating floral magic for Alex and Rachel.