I had two weddings on the same day, both in Girdwood. It was a tad confusing, but thankfully the colors were different enough that I didn't mess anything up. Erin and Pete came up from Oakland to get married at the Alyeska hotel. They wanted a lavender palette with lots of wildflowers in the centerpieces. This is perfect because wild geraniums and iris are in season and they both are purple.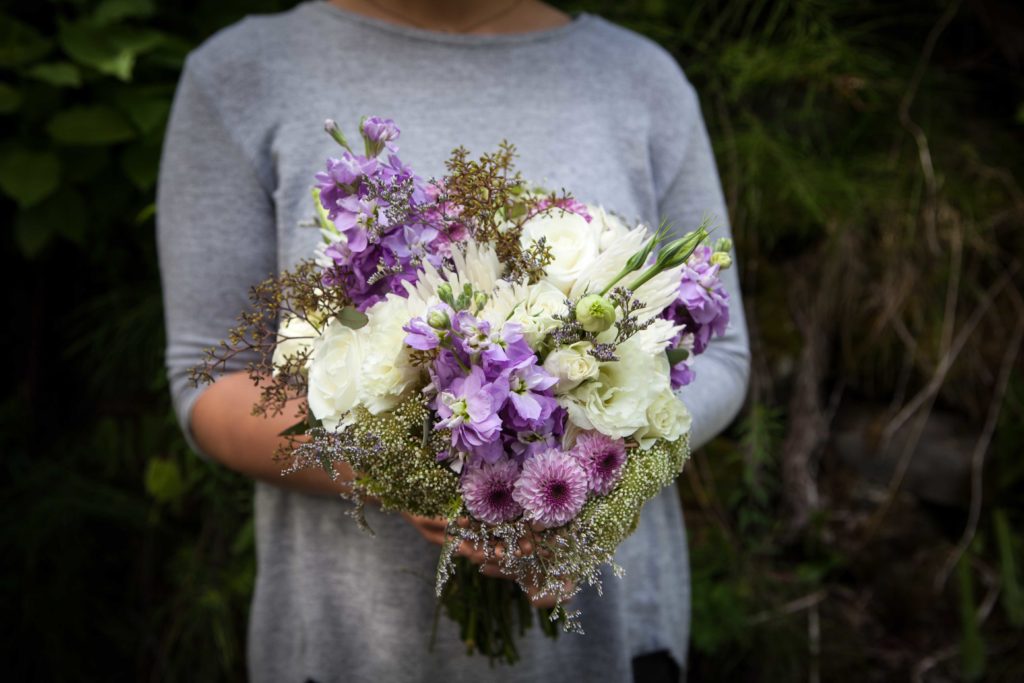 The bridal bouquet was romantic and small. Lavender stock, fuji mums, ivory roses, button mums, graceful lisianthus and Queen Anne's lace were a lovely combination.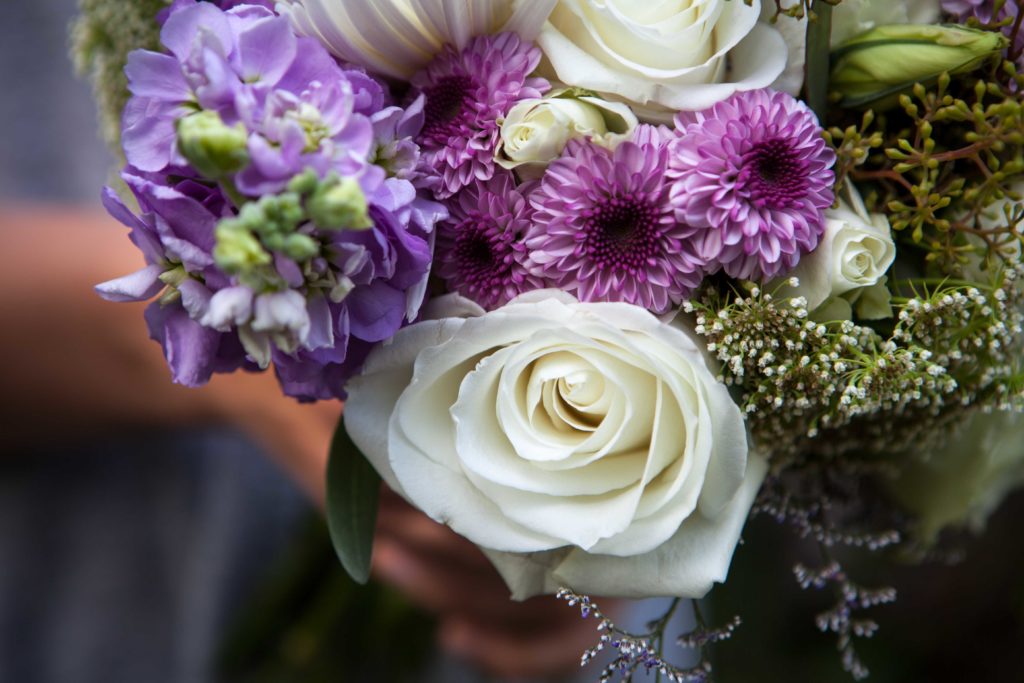 The willow eucalyptus hugged the corsages wonderfully.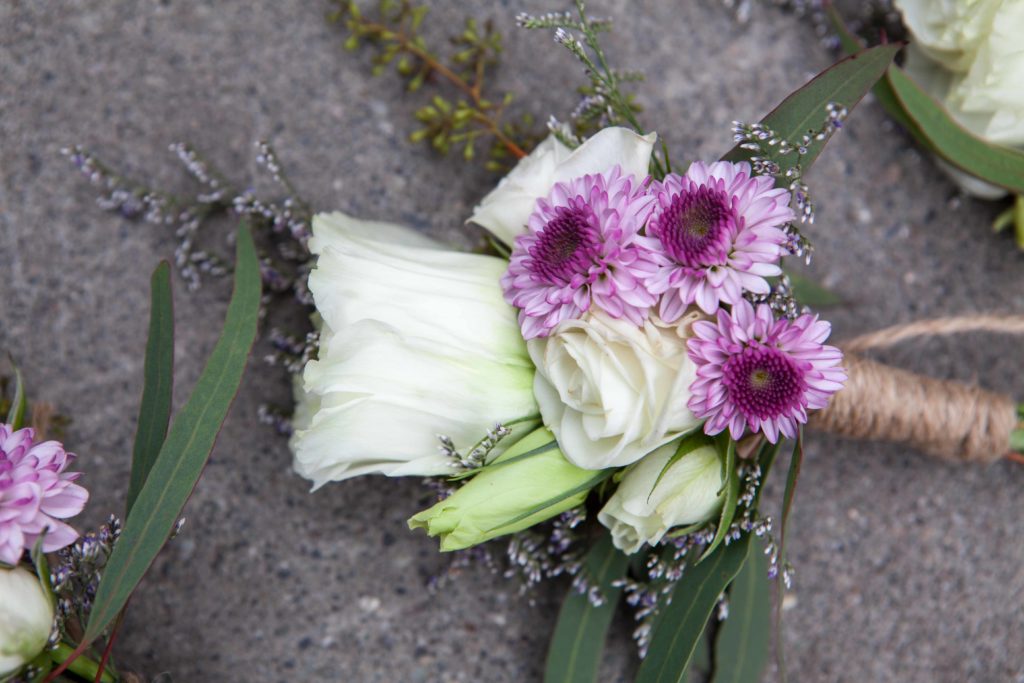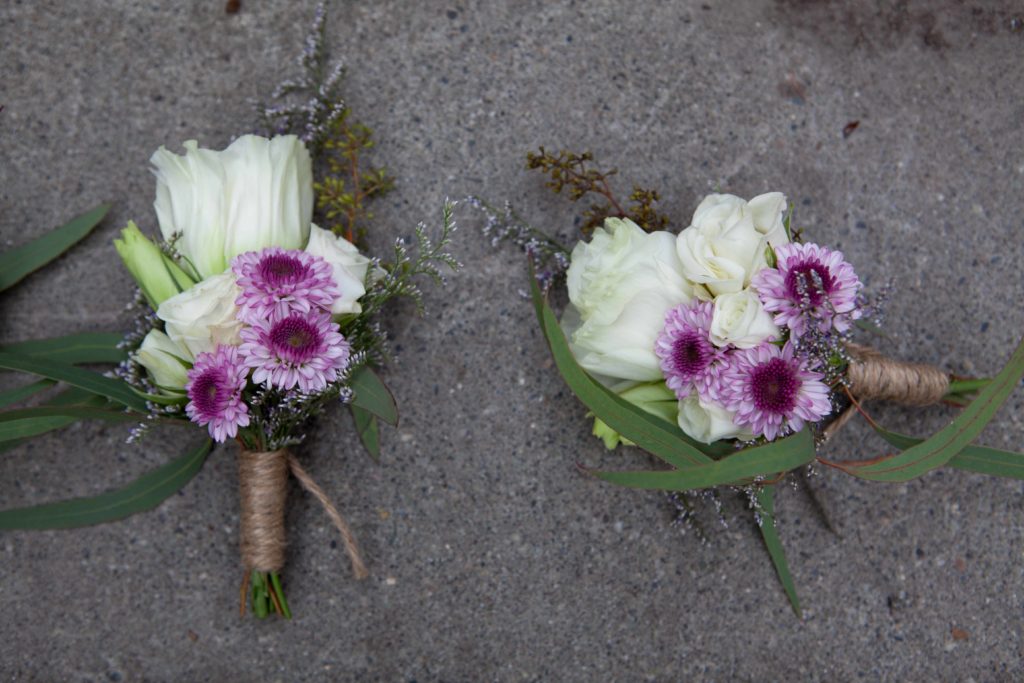 To the bouts I added wild alder cones.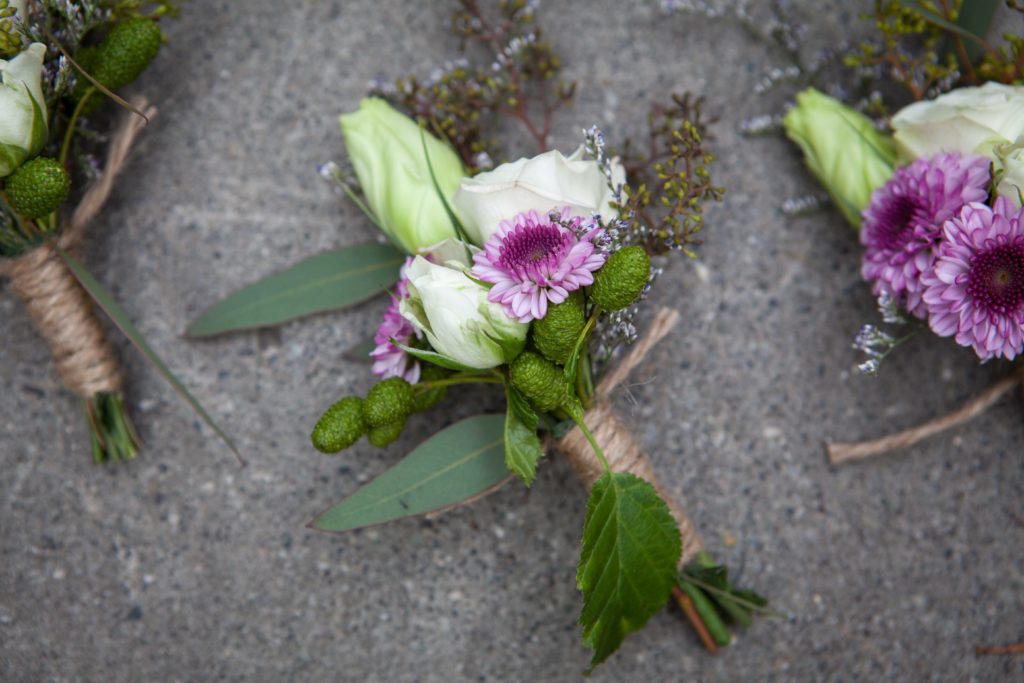 But the centerpieces were really my favorite.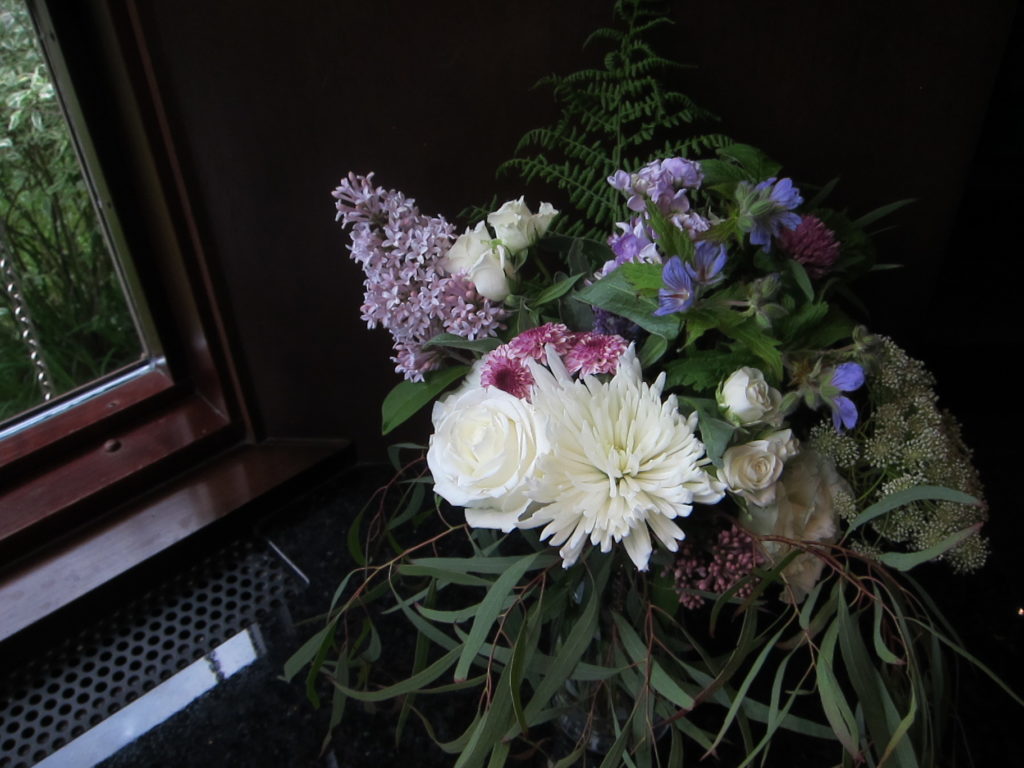 Each one was different, but all had lilac from my garden, wild geranium, wild fern, wild alder sprigs and other wild bits and pieces such as iris, clover and forget-me-nots.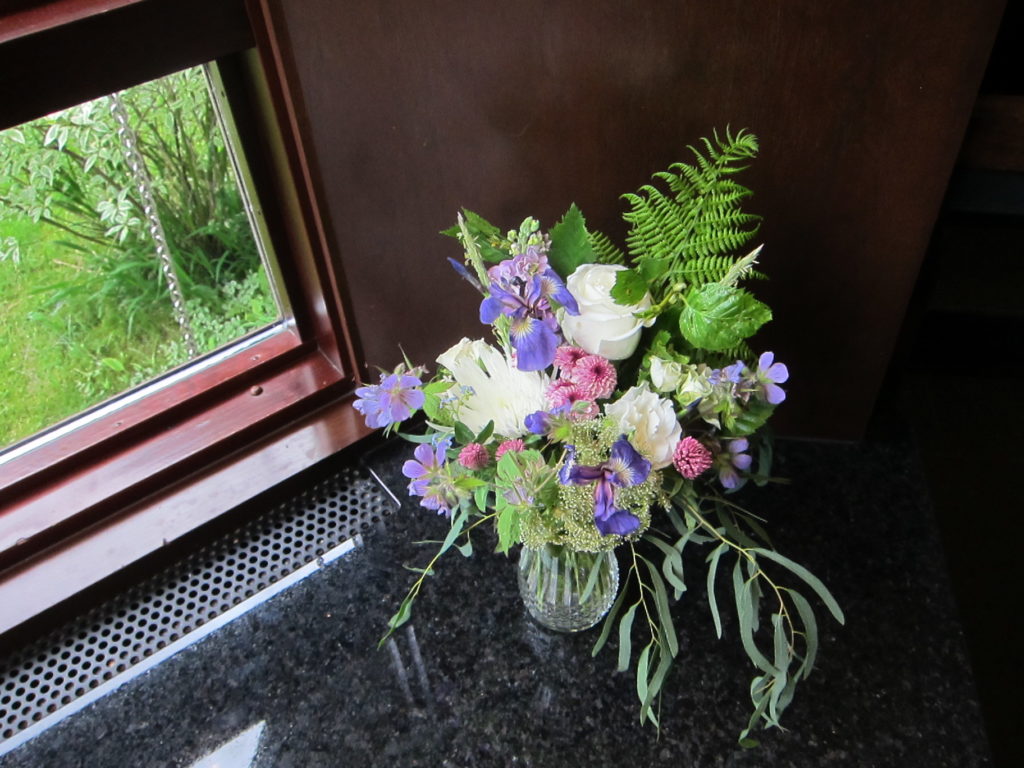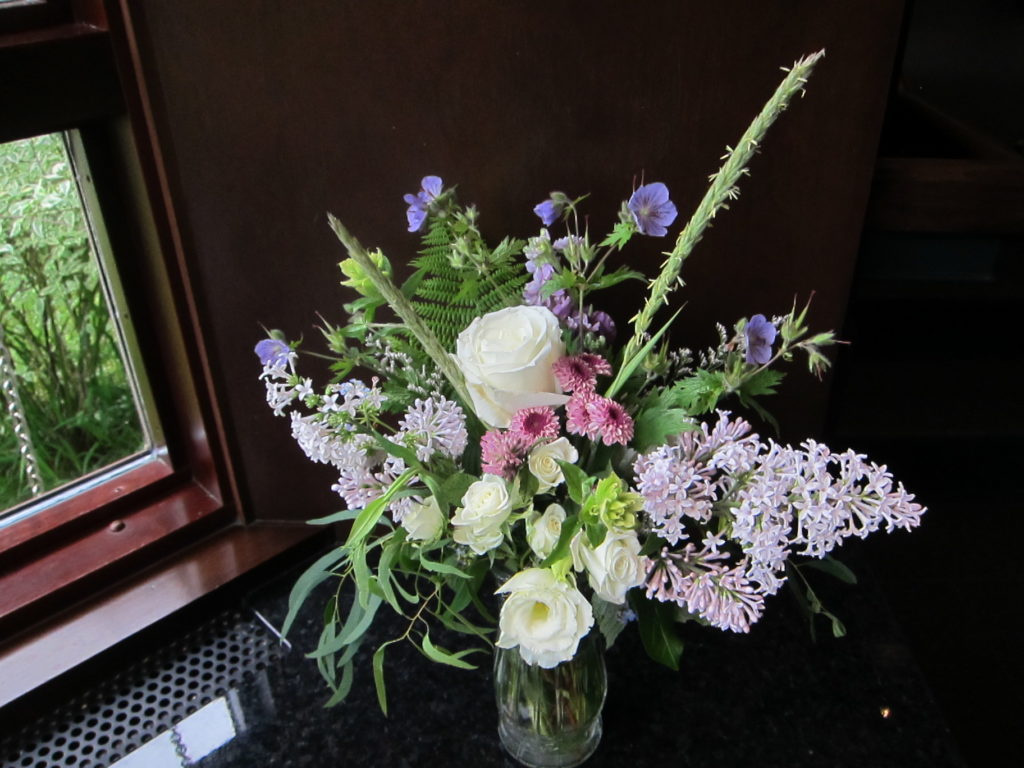 What a happy day!