Having had two weddings yesterday and four hours of sleep, I can't think of anything to write about the flowers for Sean and Jeline. So here's everything. Sorry!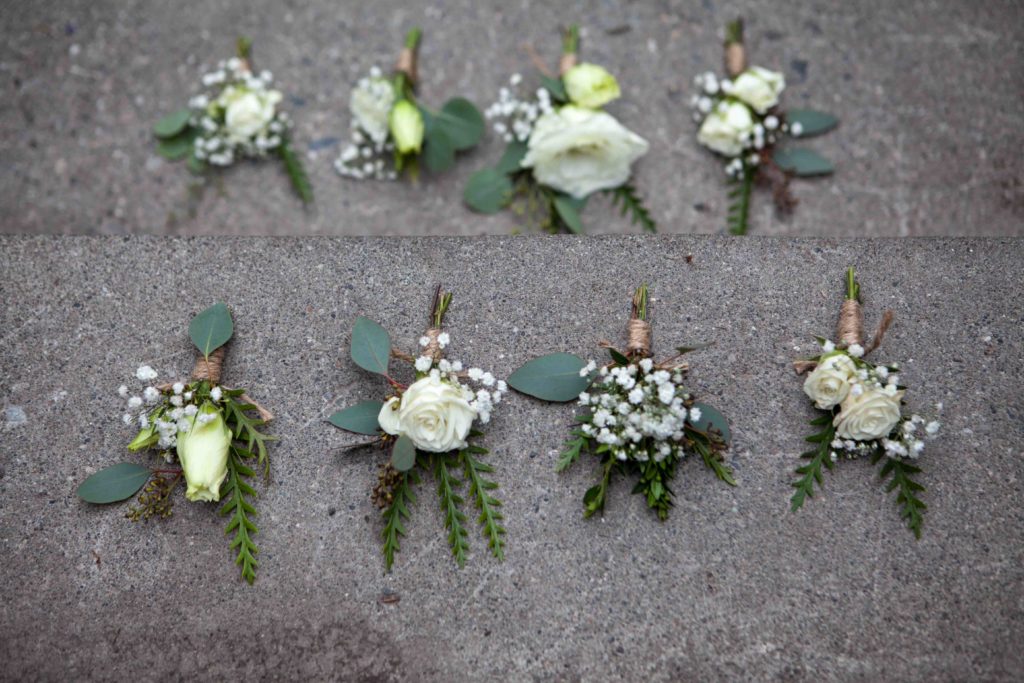 The boutonnieres were all different, which I love.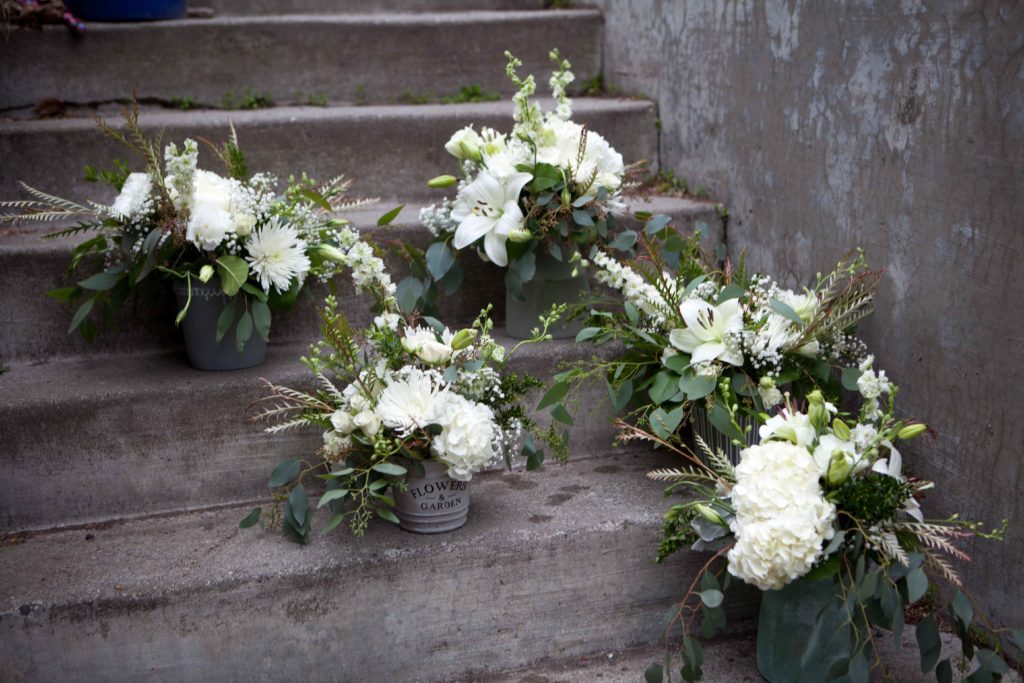 I purchased a rotating cake stand so I can make centerpieces more easily. I'm so happy with the results.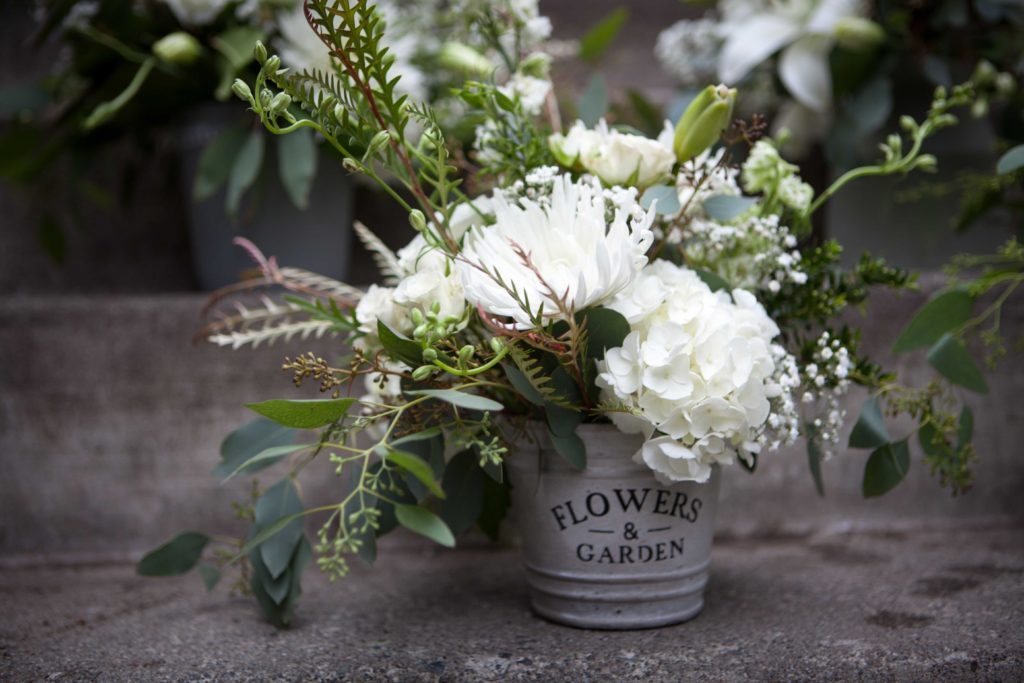 Yes yes yes! These were all foam arrangements and they were so romantic!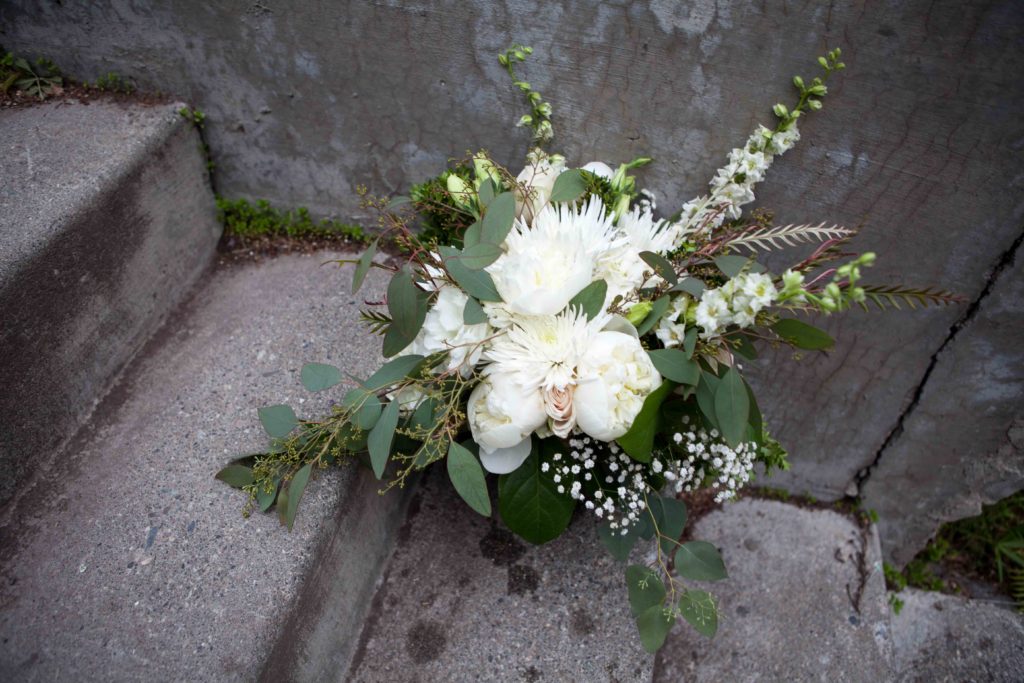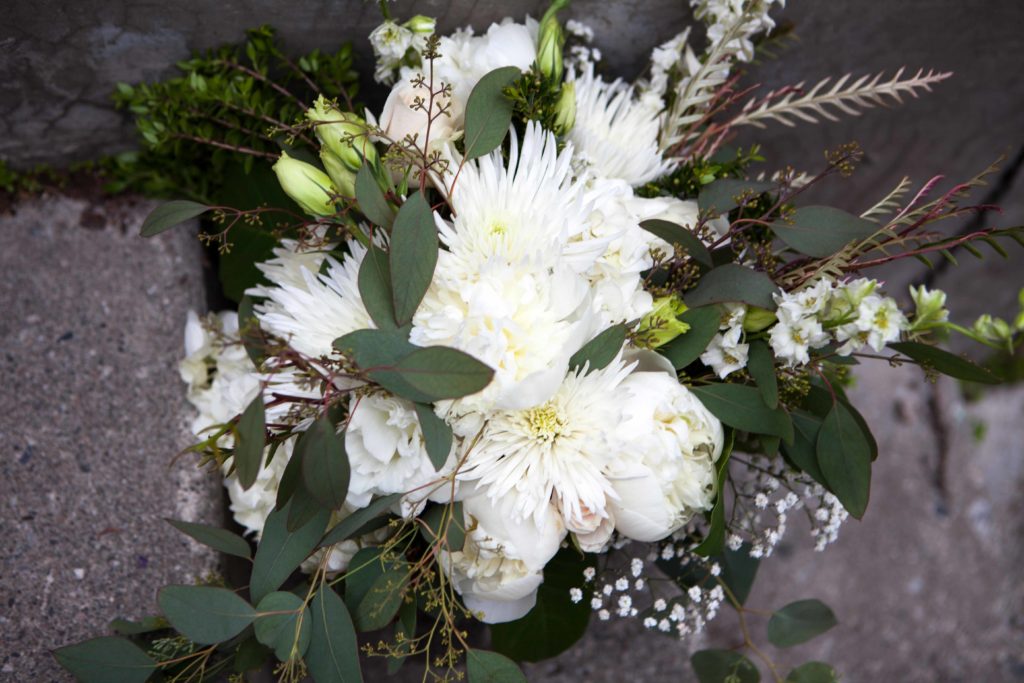 The bridal bouquet was big and wild. It was hard to take a photo of it entirely. Hopefully I'll see some of the professional photos soon.
Congratulations Jeline and Sean!