The fun part of floral design is everything I make is different. Every couple has a different floral vision, a favorite flower, a certain special theme and that keeps my skill honed.
Katy and Corey wanted peonies and lilies. These are two strong flowers that I don't often work with together, so this was a fun challenge. Something else new was working with succulents. Succulents are trendy these days in the wedding world but I'd yet to encounter a bride who was interested in them.
Finding succulents in Anchorage was tricky, but thanks to my local Lowes hardware store I was able to find some stunners.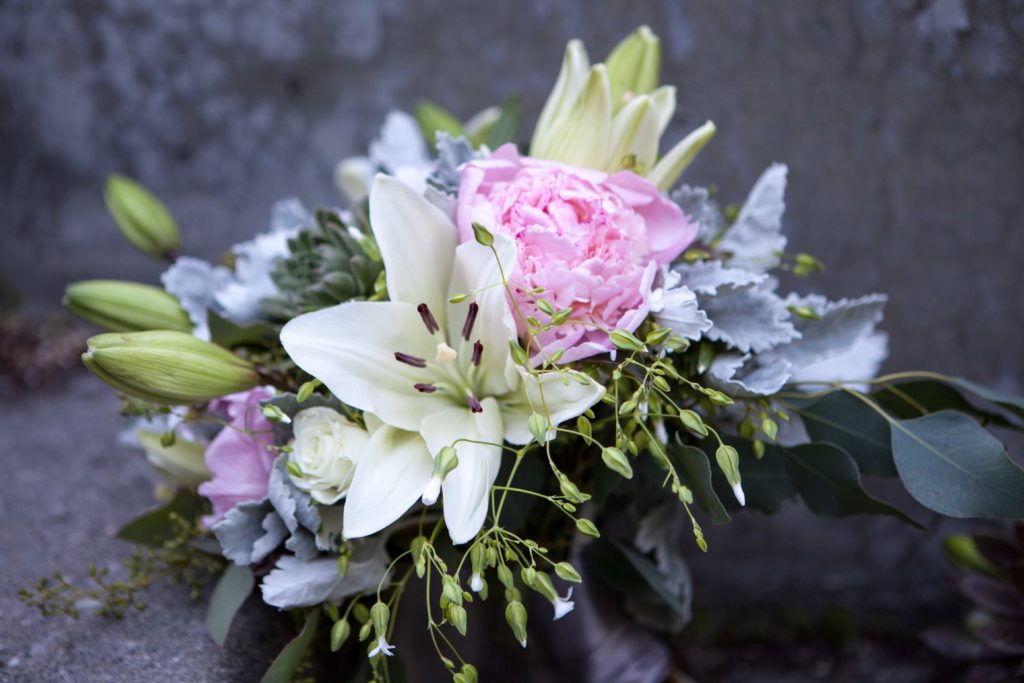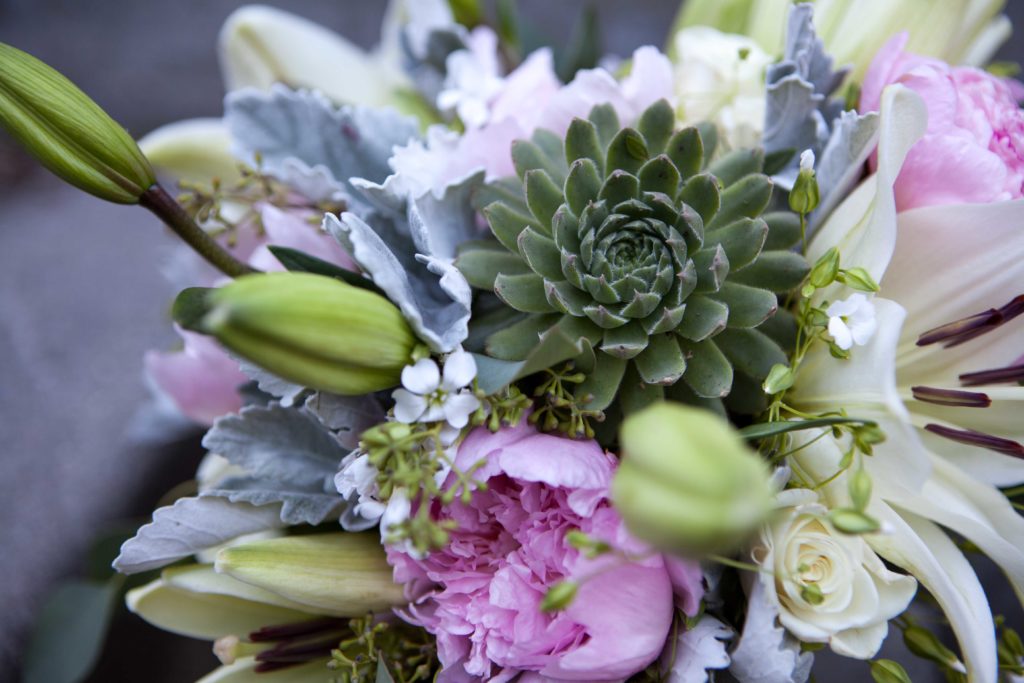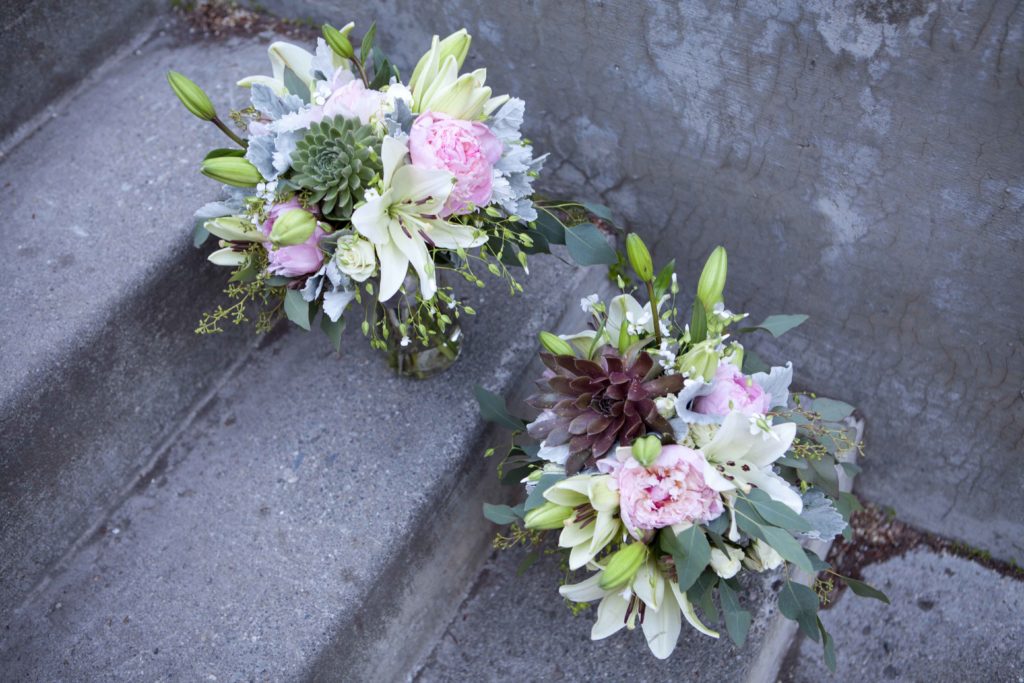 The darker succulent had lots of baby succulents all around it so I was able to make the boutonnieres to match.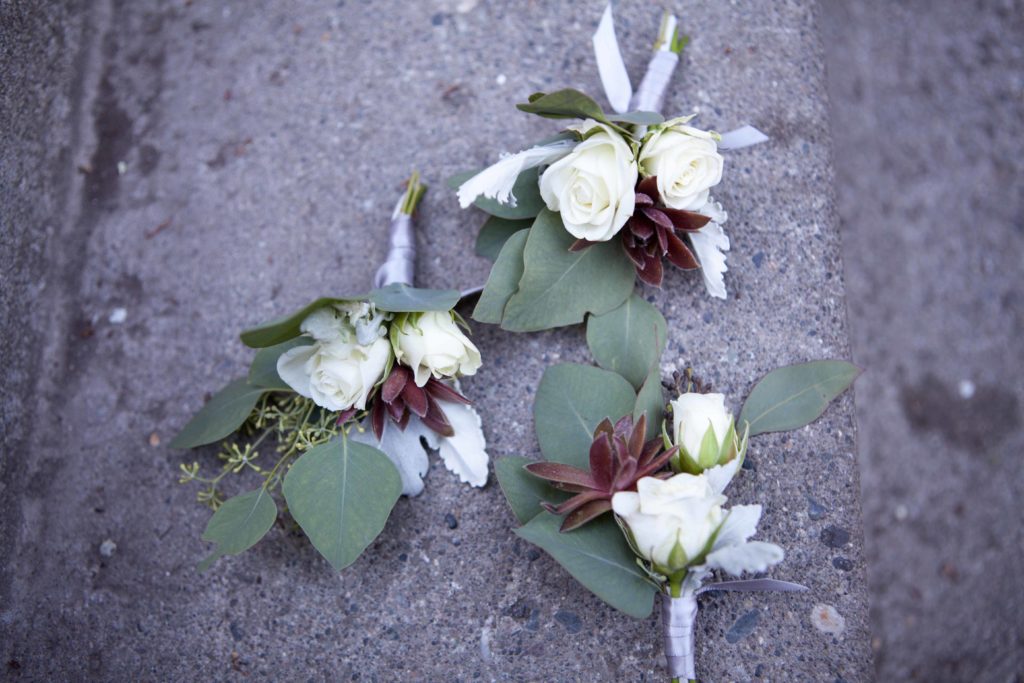 Then there was the arbor spray to hang above the bride and groom as they say their I dos.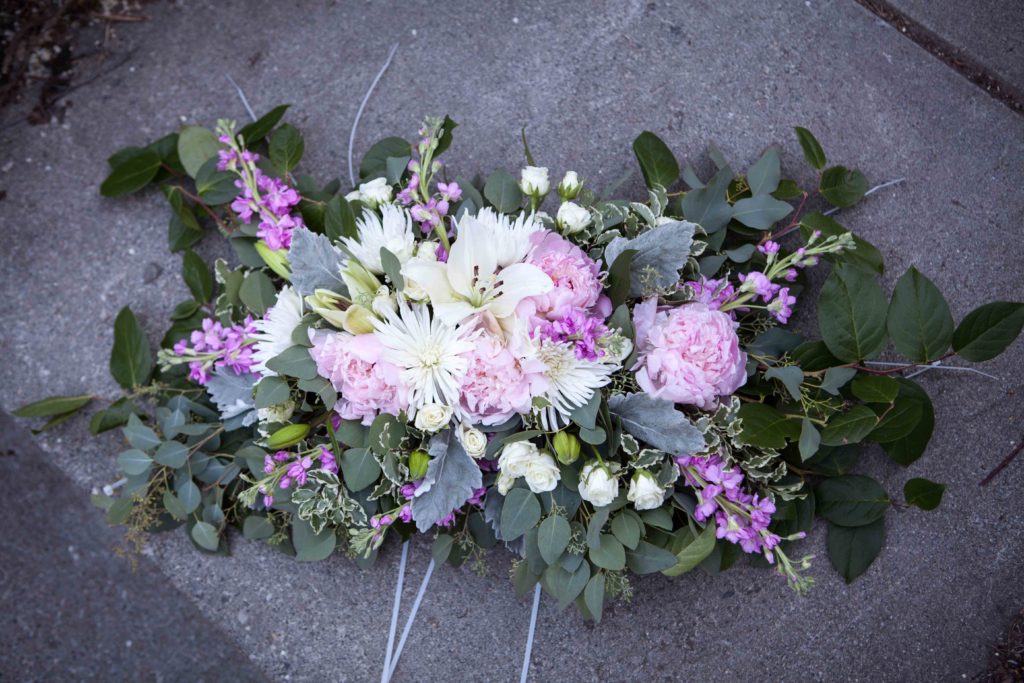 Ooh, those papery peonies! This smelled so lovely.