I love when a couple requests simplicity, but simple design doesn't always mean it's easy to make.
Yael and Kevin requested all baby's breath for their wedding. Classic and beautiful. The bridesmaids had baby's breath bouquets, the bride a white carnation and baby's breath bouquet and for centerpieces they wanted baby's breath wreaths to go around lanterns.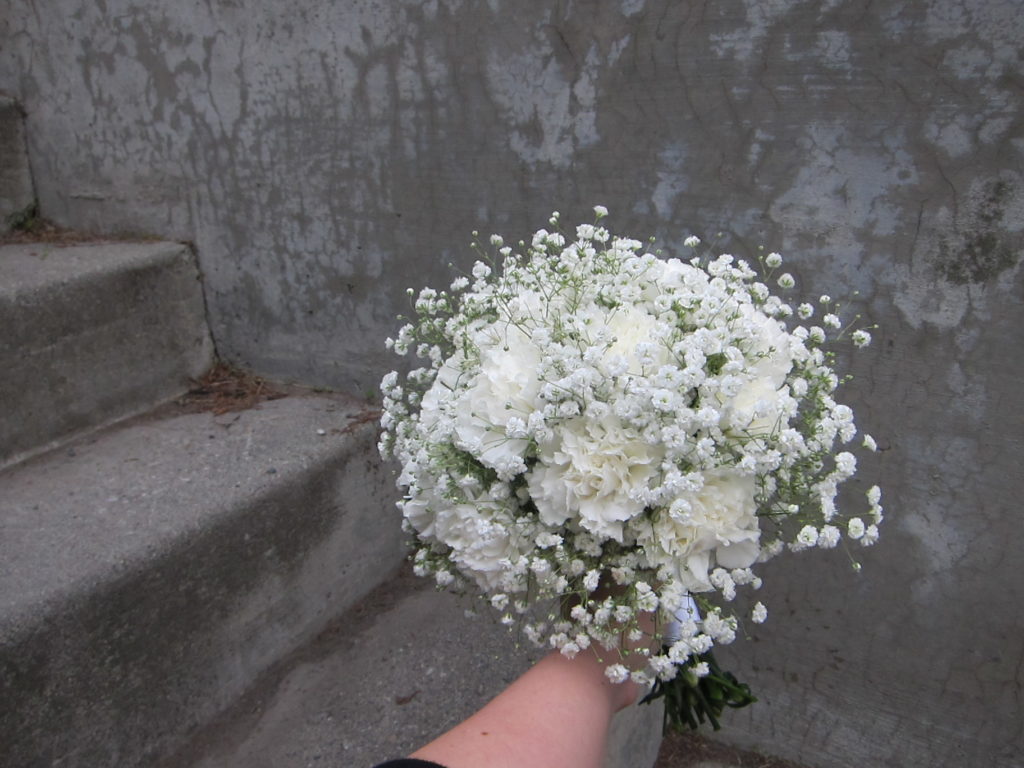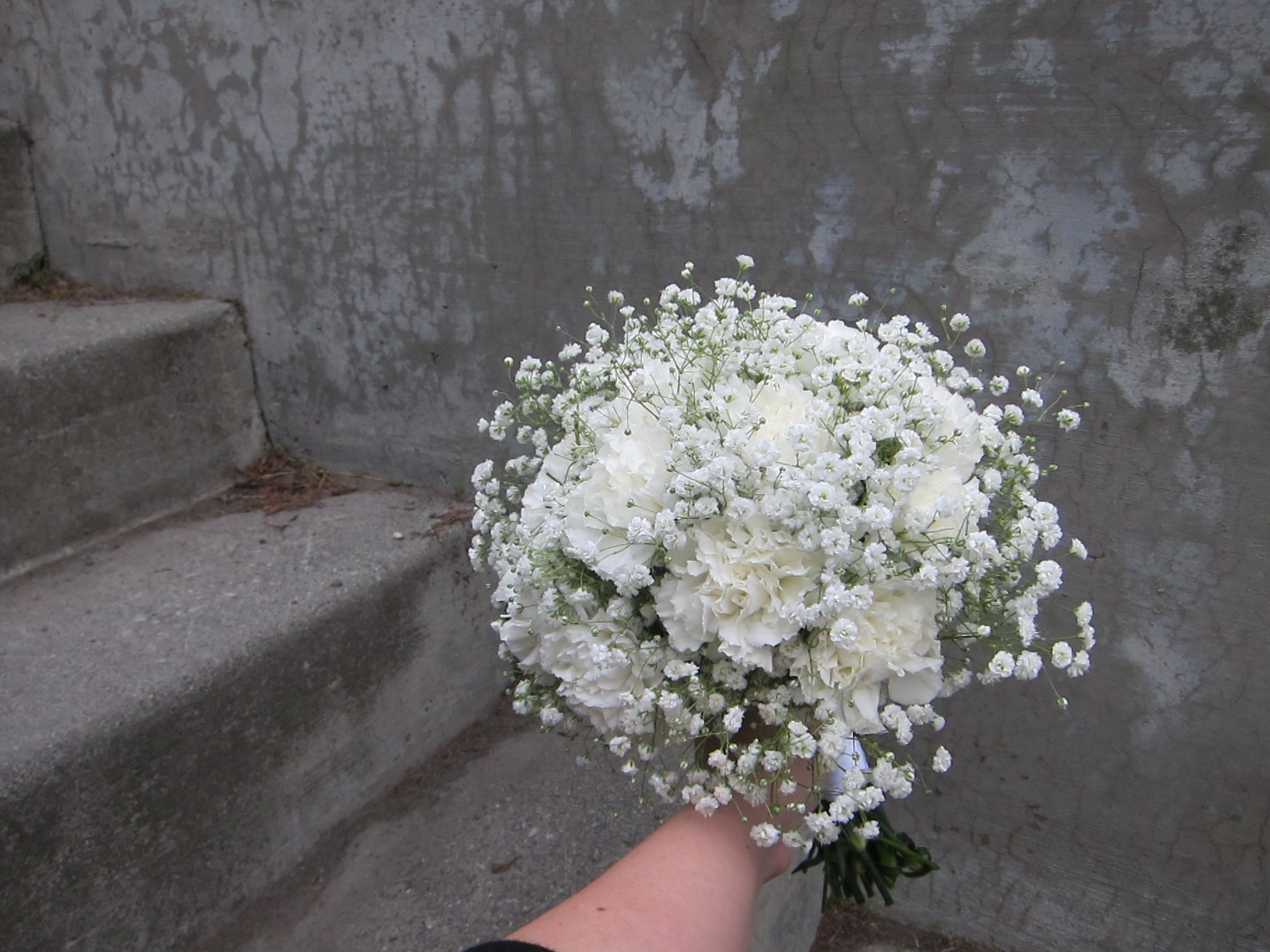 I love this bouquet. Some would say carnations and baby's breath look cheap, but I find them lacy and ruffly and utterly romantic.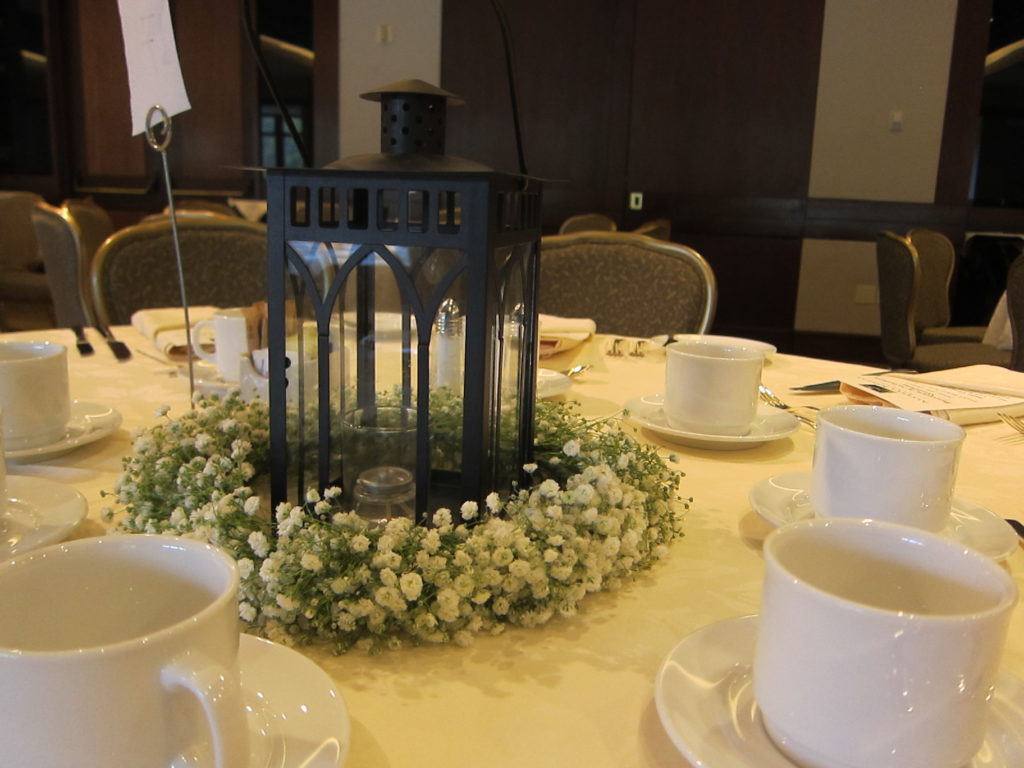 There were 18 tables at the reception, which meant I spent the better part of Saturday detangling baby's breath and taping, taping, TAPING. This was a lot of labor, but the effect was wonderful. The tables looked like a fancy English tea party.
At this point I close my eyes and all I see is baby's breath. I'm taking a baby's breath break for a couple of weeks to say the least.
Congratulations to Kevin and Yael!